Welcome To Uncle Jack's Very Vintage Vegas!
Vintage Las Vegas Homes,
Historic Las Vegas Neighborhoods,
Las Vegas History,
Urban Living In Las Vegas.
If it's great, cool, fantastic, artistic, annoying, amusing, unique, or surprising.. you'll find it at VeryVintageVegas.com.
Check out what we're doing and add your two cents! Your comments & ideas are welcome. We update daily, so come back tomorrow!
Blogroll
Farmer's Insurance
Paul Hesselgesser
702-434-1230
The Hesselgesser Insurance Agency Website
Classic Las Vegas - Lynn Zook's Preservation of 20th Century Las Vegas
Curbed LA - WOW!
Mid-Century Modernist
RETRO RENOVATION - Pam's Excellent Effort At Re-creating A Retro Life
Carnival Of Real Estate - Minus Elephant Ears, But Still Mighty Tasty
Lotta Livin' - A Celebration Of Really Cool Things Mid Century
Bawld Guy Talking - Minus The Hair; Plenty Insightful
CoolnessIsTimeles - ALL "RAT PACK" ALL THE TIME!
SEE ALL OUR FAVORITES HERE

June 8th, 2009 Categories: Worst MLS Photo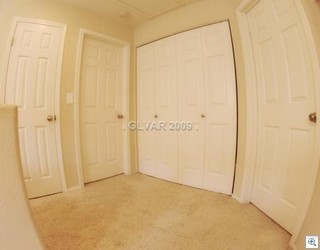 I'm posting these on Monday as a Twofer Tuesday, but throwing in a bonus shot just to help keep your head spinning.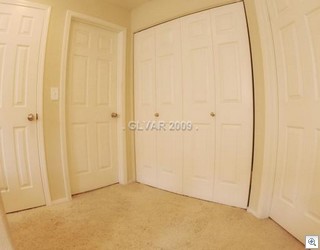 This second picture is just in case you didn't REALLY get it…..that there's raised panel doors, or that there are doors at all, or that the monochromatic color scheme is neutral or what ever the hell they're trying to tell us about the house.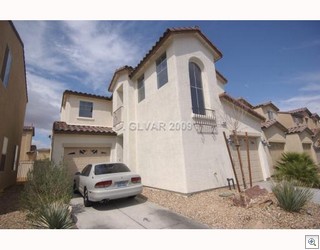 This is the bonus shot. It's not the same house as above, fortunately.
I'm bound and determined to drag us back to the subject of Real Estate. I've had enough hippie flashbacks for awhile.
The only thing worse than a bad picture is NO PICTURES AT ALL!