Welcome To Uncle Jack's Very Vintage Vegas!
Vintage Las Vegas Homes,
Historic Las Vegas Neighborhoods,
Las Vegas History,
Urban Living In Las Vegas.
If it's great, cool, fantastic, artistic, annoying, amusing, unique, or surprising.. you'll find it at VeryVintageVegas.com.
Check out what we're doing and add your two cents! Your comments & ideas are welcome. We update daily, so come back tomorrow!
Blogroll
Farmer's Insurance
Paul Hesselgesser
702-434-1230
The Hesselgesser Insurance Agency Website
Classic Las Vegas - Lynn Zook's Preservation of 20th Century Las Vegas
Curbed LA - WOW!
Mid-Century Modernist
RETRO RENOVATION - Pam's Excellent Effort At Re-creating A Retro Life
Carnival Of Real Estate - Minus Elephant Ears, But Still Mighty Tasty
Lotta Livin' - A Celebration Of Really Cool Things Mid Century
Bawld Guy Talking - Minus The Hair; Plenty Insightful
CoolnessIsTimeles - ALL "RAT PACK" ALL THE TIME!
SEE ALL OUR FAVORITES HERE

November 23rd, 2011 Categories: Las Vegas Real Estate News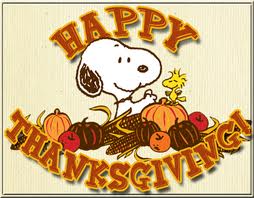 I wanted to share a small message of thanks to all of you who have managed your way through this most challenging year and supported me through mine. Thanksgiving is one of my favorite Holidays. There is no division due to religion, it is not for one single group, and there are no conflicts. Thanksgiving is for all of us. All you need is to be thankful. And there is so much to be thankful for, although it may not be so easy to see at times.
We sometimes stay focused on the things that are wrong or that need improvement…and yes, things can always be better. And that view is needed at times, so we can constantly improve. But we also need to take a breath, a step back, and count all of our blessings. It's not just the things we have; it's also the problems, issues, or heartaches we don't have…because things could be a lot worse.
I appreciate your friendship and loyalty, and I am truly thankful.