Francisco Park Four (Ranch) Topics
Welcome To Uncle Jack's Very Vintage Vegas!
Vintage Las Vegas Homes,
Historic Las Vegas Neighborhoods,
Las Vegas History,
Urban Living In Las Vegas.
If it's great, cool, fantastic, artistic, annoying, amusing, unique, or surprising.. you'll find it at VeryVintageVegas.com.
Check out what we're doing and add your two cents! Your comments & ideas are welcome. We update daily, so come back tomorrow!
Blogroll
Farmer's Insurance
Paul Hesselgesser
702-434-1230
The Hesselgesser Insurance Agency Website
Classic Las Vegas - Lynn Zook's Preservation of 20th Century Las Vegas
Curbed LA - WOW!
Mid-Century Modernist
RETRO RENOVATION - Pam's Excellent Effort At Re-creating A Retro Life
Carnival Of Real Estate - Minus Elephant Ears, But Still Mighty Tasty
Lotta Livin' - A Celebration Of Really Cool Things Mid Century
Bawld Guy Talking - Minus The Hair; Plenty Insightful
CoolnessIsTimeles - ALL "RAT PACK" ALL THE TIME!
SEE ALL OUR FAVORITES HERE

Francisco Park Four (Ranch)
September 29th, 2007 Categories: Events, Francisco Park Four (Ranch), Las Vegas Real Estate News, Mid Century Modern, Paradise Palms, Sunrise Villas
If you've ever wondered about the Mid Mod Neighborhood of Paradise Palms, or the 1 story townhomes call Surise Villas, or Francisco Park, this is a great way to spend a gorgeous Sunday afternoon. 1 to 6 pm this Sunday 9–30–2007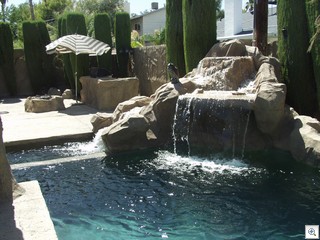 Paradise Palms is both sides of Desert Inn between Maryland Parkway and Eastern. Start following signs from Desert Inn
There are 9 Sunrise Villas Communities up and down Eastern Ave between Desert Inn and Tropicana. I think there's at least one open house in each of the communities. Follow signs from Eastern Ave.
I'll be at our listing at 2594 Capistrano Ave in Francisco Park. From Desert Inn and Eastern, go east to Topaz, then north on Topaz to Capistrano, Right to 2594.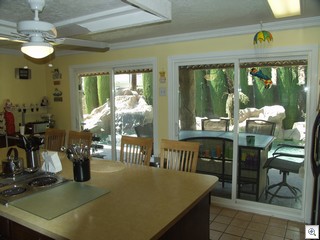 Posted by Jack LeVine | Currently Comments Off on 40 Home OPEN HOUSE This Sunday in Paradise Palms, Francisco Park, Sunrise Villas
September 28th, 2007 Categories: Francisco Park Four (Ranch), Las Vegas Real Estate News, Market Conditions
We have the ability to help prop up property values in Vintage Vegas
We're recommending that neighbors band together and go mow the lawns, or pull the weeds or pick up the litter, or even more extreme, go paint the trim on abandoned homes.
Last month, I posted the story below, and my little pet peeve rant about people who don't take care of their landscape. It's bad enough when they live there. It's even worse when it's an abandoned home, or a bank REPO. But we, as proud and involved neighbors NEED TO TAKE ACTION. In the very least, call the city or county rapid response and get them to get on top of it.
If the home is for sale, it will bring a better price if it looks even a little better from the street. If it's for rent, it will bring a better quality of tenant if it looks better. If it's just abandoned or awaiting foreclosure, then it's STILL HURTING YOUR VALUE. The foreclosure problem is hurting values as it is. The look of the properties that are vacant does even more damage. We can't solve the foreclosure problem, but we can at least take the downward pressure off of prices by pro actively doing something about the look of the vacant properties.
I know we're all busy with our lives and our own problems, but I've never ever talked to a homeowner who wasn't concerned about the value of their own home. That value is being dramatically affected by the vacant home across the street.
From the Archives August 28, 2007
Certainly these people must come home everyday and drive thru their neighborhoods. Don't they realize that Vintage Vegas is well over the hump of the "comeback"? This home is the ONLY one on the block that isn't being taken care of. I showed the house next door to this yesterday in Fran Park 4 which was really nice, but the clients were turned off before we ever got in the house, because of the house next door.
Every home in Vintage Vegas affects the value and desirability of every other home around it (both good and bad). I had the seller on our new listing down by the airport mow and clean the yard of the vacant house across the street from his. He thought I was nuts when I suggested it, but admits now that it changed the whole feel of the street!
The particular peeve is rock landscape that has grass or weeds growing in it. They make chemicals that will kill it or keep it from growing. They make plastic and weed stop material to put under the rock. You can even pull it out by hand!
Speaking of being good neighbors…. maybe one of your neighbors needs a friendly nudge. I offer to help, or volunteer to do it for them, which often causes enough of a guilt trip that they jump right on it. And then I still go over an help for at least a few minutes. Give it a try if someone on your block is hurting your home value.
With fall coming, and the temperatures retreating, it might be a good time for you to organize the neighbors for a Saturday morning mowing and trimming party to spruce up the worst house on any given block. Let everyone know you're going to do it. If they don't want to, or can't help, at least it might cause them to want to make their own home better. It's probably a bank owned property anyway, so you don't even have to ask for permission. Just go do it. It will help that house sell for more, make your street prettier, and help keep up the hard earned property values of your neighborhood.
Posted by Jack LeVine | Currently 3 Comments »