Home Repair and Remodel Topics
Welcome To Uncle Jack's Very Vintage Vegas!
Vintage Las Vegas Homes,
Historic Las Vegas Neighborhoods,
Las Vegas History,
Urban Living In Las Vegas.
If it's great, cool, fantastic, artistic, annoying, amusing, unique, or surprising.. you'll find it at VeryVintageVegas.com.
Check out what we're doing and add your two cents! Your comments & ideas are welcome. We update daily, so come back tomorrow!
Blogroll
Farmer's Insurance
Paul Hesselgesser
702-434-1230
The Hesselgesser Insurance Agency Website
Classic Las Vegas - Lynn Zook's Preservation of 20th Century Las Vegas
Curbed LA - WOW!
Mid-Century Modernist
RETRO RENOVATION - Pam's Excellent Effort At Re-creating A Retro Life
Carnival Of Real Estate - Minus Elephant Ears, But Still Mighty Tasty
Lotta Livin' - A Celebration Of Really Cool Things Mid Century
Bawld Guy Talking - Minus The Hair; Plenty Insightful
CoolnessIsTimeles - ALL "RAT PACK" ALL THE TIME!
SEE ALL OUR FAVORITES HERE

Home Repair and Remodel
December 9th, 2008 Categories: Home Repair and Remodel
I know I already used that line today, but the good news is….The CHEAPEST home in all of Vintage Las Vegas went to contract yesterday.
$39,900. I've shown it to lots of people, but mostly mostly they looked just out of curiosity. I've always considered it to be a tear down at best. I don't know who's buying it, or if they're going to rebuild it or tear it down, but this one house, being unsold for so long, hasn't been helping with the comps or the pricing of what the banks are asking for homes.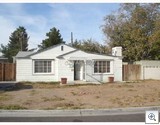 It's a Huntridge home, but it's been added onto so many times, stretched and expanded and modified in so many ways that even I can't find the original home hiding underneath.
The tax records show the home to be 1088 sf, which would be the typical size for a Huntridge cottage with the carport converted. This home has about 2000 sf under roof, though it doesn't look like it from the front.
I'm glad that the MLS only allows us to use the square footage that's recorded at the assessors office. I see listings all the time that say, "garage conversion really makes it 2000 sf" or "bedroom expansion not included". I know people don't want to go thru the hassle, pay more for using licensed contractors, and they don't want to pay the higher property taxes, but they're also making their homes unsafe, or hurting their resale value. When these horrible broken homes become bank repos, they can hardly be given away at all. Then when they do sell, they create horrible comps that shouldn't be used by appraisers, but which can't be ignored.
I'd really like to see the city and county crack down on unpermitted expansions and living spaces. The inspectors will drive by oblivious to ongoing construction and never say a word unless someone has called in to complain.
Cracking down on building permits won't change the consequenses of lax practices in the past, but it will help us in the future. If we can't learn from our mistakes, we're doomed to repeat them.
If you're seeing things going on over the wall that don't look "kosher", you can use the same phone numbers that you use for grafitti and shopping carts and cars on lawns. In the county the number is 455–4191 and in the City of Las Vegas it's 229–6615.
As long as I'm mentioning the other blights on our neighborhoods, there's a very good brochure of the basics of what's acceptable and what's not at your neighbor's home (and mine, as well). The brochure is from the City, but generally the rules are the same if you're in the county.
Posted by Jack LeVine | Currently 1 Comment »
August 13th, 2008 Categories: Home Repair and Remodel, Mid Century Modern, Pillars Posts And Columns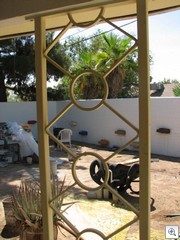 I can ask that question about a couple of dozen different things, but for today, the question is about what's holding up our patio covers and carports and awnings.
I've been collecting pictures of really great support pieces in preparation for a new series that we'll be starting next week. Some of the support columns are wood, some are brick, and my favorite ones are wrought iron with great designs.
Some of them came from front yards, and some of them from houses I've shown where I got into the back yards, and most of the ones I want to share with you I haven't seen yet.
That's why I'm inviting any of you who have a unique design or style from your patio cover or awning or carport to SEND ME A PICTURE so that it can be included in the series.
The one pictured here is from my own patio cover, and it was one of the many little design elements that I fell in love with when I first saw my home. You also get to see a little sneak peak of the the color coat painting in process for the newly installed "popout" shadow blocks that we've been putting into the block wall.
If you've got a great design hiding in your yard, WE'D LOVE TO SEE IT! Send me a picture, or invite me over to take pictures for you. Either way, I'm sure there's lots of hidden design treasures lurking behind your homes.
In fact, it doesn't have to be on your home. It could be at a neighbors, or on a commercial building or just about anywhere else. Let's see it!
PS: Painted 4×4's don't count.
Posted by Jack LeVine | Currently 1 Comment »
August 12th, 2008 Categories: Home Repair and Remodel
Here's a little afternoon bonus.
Thanks to Will and his sister Joselin (who are under contract on a fun beamed ceiling mid mod foreclosure in Paradise Palms) for the great link. Guess what will be the centerpiece of their new kitchen?
BTW: Will's the lead singer of "Will and the Hi Rollers" a rockabilly band that I first caught a few months ago at First Friday. I'd been meaning to give the band a plug but since they did US a favor by sending the following, I'm putting the two things together.
The Big Chill is a Colorado based manufacturer of NEW Mid Century Modern Appliances. They're already selling refridgerators and dishwashers, and have a line of ranges almost ready for market.
I'm aways away from my kitchen still, but these are definately on the list!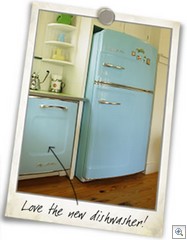 From the Big Chill Website:
Our retro refrigerators, stoves, and dishwashers may look vintage, but they come with modern functionality, efficiency and dependability. Add a bit of style and color to your kitchen with the retro appliances that have been featured in publications from The New York Times and This Old House to magazine's from the likes of Oprah, Martha Stewart and Rachael Ray…
And if you want to hear some fun Rockabilily for Will and the Hi Rollers, there's lots of there music on YouTube. Check them out Here
Posted by Jack LeVine | Currently 4 Comments »
August 8th, 2008 Categories: Home Repair and Remodel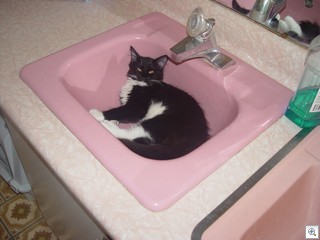 Some have black and white accents!
But it's still the all time favorite among the mid mod lovers and post war housing revivalists. Our favorite mid mod renovation blogger is Pam from RETRO RENOVATION. She's even gone so far as creating a blog dedicated to JUST PINK BATHROOMS.
I invite you to take the pledge to preserve and protect your pink bathroom.
But there's more to it than just pink ones. I've shown you hundreds of great vintage bathrooms and kitchens over the year and a half we've been blogging here at VVV. Though the pink ones seem to be the favorites, they came in all kinds of blues and greens and maroons and yellows and greys.
If you've got a great yellow or blue or whatever, I hope you'll take the pledge also. I'm sure that "pink" is euphanistic for all the great colors of 50's and 60's bathrooms.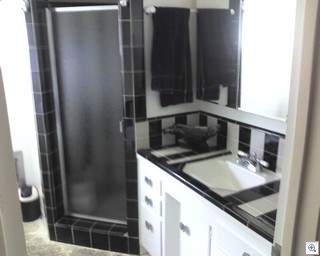 Here's my bathroom, which we painstakingly preserved thru an entire replumb and new slab underneath it all. The floors will "probably" be white 1 inch squares. Or not.
Grey and Black is the "pink" for my house, and I love it just as much.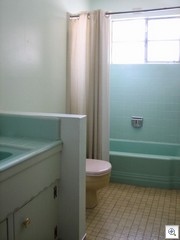 Our cinderella ranch listing at Oakey and Eastern (commercial professional) has a very unique sea foam green in the hall bath. The brown floor and toilet with a pink seat don't match, but that's easy to fix compared to finding sea foam green tile.
Vintage Vegas has one of the best collections of undiscovered colorful retro bathrooms in the country. Thankfully, most of the buyers who I'm meeting thru the blog don't automatically think these should be ripped out. I spend a lot of time re-educating those that do. I think the majority of the readers at VVV are already owners, and are deeply committed to preserving the bathrooms and kitchens. Why would anyone want a granite counter and cabinets that look like ever one elses. What we have in Vintage Vegas is precious and deserves to be kept.
We're not alone, and this certainly isn't a "Vegas Thing" as you can see at places like retrorenovation!
Posted by Jack LeVine | Currently 4 Comments »
July 7th, 2008 Categories: Home Repair and Remodel
We've been way too top heavy in the Urban Living department lately, so it's time to get back the real estate and the retro homes and the historic neighborhoods.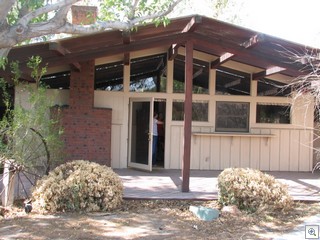 Last Thursday was the inspection on the secret Mid Mod foreclosure deal that I'd been working on. I learned a long time ago about what to expect in the worst case scenario when you go to turn on the utilities.
Water: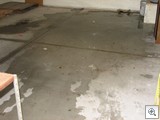 When you call the the Las Vegas Valley Water District, or the city of Henderson or The City of North Las Vegas, tell them to UNLOCK THE METER ONLY. Tell them NOT TO OPEN THE VALVE. When you get to the property, make sure you have someone INSIDE THE HOUSE that can yell at you or be connected to you on a cell phone while you open the valve.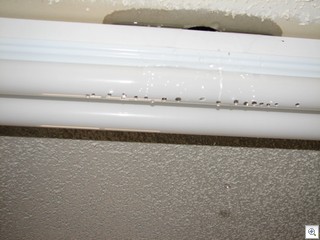 MaryJoy went with me to the Mid Century Modern foreclosure. Even though we were on the cell phones, I could hear her SCREAMING "SHUT IT OFF!". Fortunately, the broken water pipe in the attic was only over the garage, but as soon as I opened the valve, water started gushing out of the ceiling and light fixtures. No damage to the house itself, and probably no damage to the garage either, but part of the drywall will have to come down to find the broken pipe and fix it.
Bottom Line…. Have someone in the house when you turn on the water. It's easy to be fooled because the toilets will start to fill and and it's easy to think that it's just normal for the meter to start turning for the first minute when the valve gets opened.
I've seen new floods get created from the Ice Maker line that's not shut off, washing machine valves that are open, and in this case, an actual broken pipe in the attic.
Electric:
Before you call Nevada Power, (or at least the day before they're coming) go to the house and TURN OFF ALL OF THE CIRCUIT BREAKERS! When NP turns it on, they'll be able to see that all the breakers are off and that there's no movement in the meter.
When you get to the house, watch the meter as you turn on each breaker one by one. The reason we do this is because you can test each breaker for starters, but you can also find out that the oven isn't on.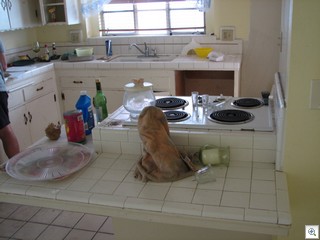 Last week, a different buyer of a foreclosure told NP to turn on the electric for Wednesday, but the listing agent call NP themselves and had it turned on for Tuesday. When we arrived Tuesday afternoon to turn off all the breakers in preparation for NP, we found it already on, and all the burners to the range going full blast. This is the actual kitchen where all the burners were on. Fortunately we arrived only an hour or two after NP.
A year or two ago, I went to check out a house that was listed that morning. When I entered, the house was full of smoke, but I couldn't see any flames. Turned out the oven was on, and it was doing it's version of "self cleaning". I called the agent, who told me they had turned the power on 2 days before that. They were lucky.
As for gas, at least Southwest Gas insists when they start new service that THEY light the pilots and do a test for leaks before they leave the premises. I think Nevada Power and the Water Districts should do the same thing, but they don't… SO IT'S UP TO YOU!
Think and plan ahead for the worst when utilities get turned on. Hopefully nothing will happen, but better safe than sorry.
Posted by Jack LeVine | Currently 1 Comment »
June 25th, 2008 Categories: Home Repair and Remodel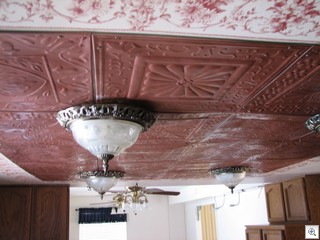 The occasional screw up series is back with a literal screw up.
To avoid embarassing anyone, I'm gathering all of these from the overly abundant bank owned properties that I'm seeing.
I vaguely mentioned this home yesterday. My client got out bid, since there were the typical multiple offers. That's what happens when a bank puts a price tag of 189,000 on a home that should have been about 300k.
But none the less, there was a tin ceiling installed in the kitchen in place of what I think was once a drop ceiling.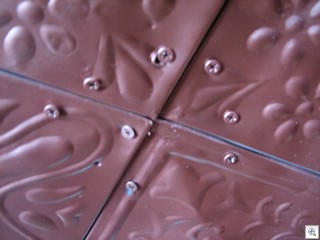 From a few feet a way, it looked really cool. Up close however, we find the screw up.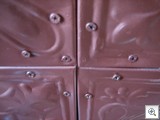 The moral…. don't use drywall screws to screw up tin ceilings. However, if you do, then at least space them nicely.
AND… not all bank owned properties are the bargain they appear to be, since the new strategy seems to be to price them ridiculously low to generate a bidding war and get them sold quickly.
Posted by Jack LeVine | Currently Comments Off on How To Screw Up A Tin Ceiling
June 23rd, 2008 Categories: Decorative Concrete Block Designs, Home Repair and Remodel, Mid Century Modern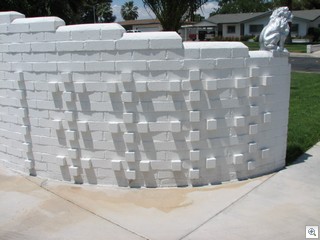 In the lecture by Bill Krisel, that we published last week, he mentions shadow block and integrating accent design into the building itself. There's many marvelous examples all over vintage vegas.
"Buildings cast shadows" and they can't be ignored. These first two examples are from downtown homes in the historic John S. Park and Beverly Green Neighborhoods.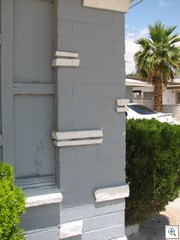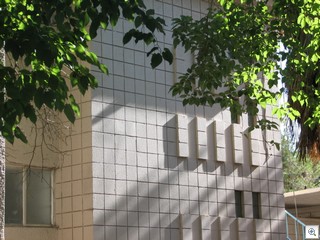 Another good example comes from the "Fleur De Lis" apartments off Maryland Parkway accross from the Boulevard Mall. Integrated design changes ordinary into gorgeous. I just wish the whole complex was better maintainted, but it's worth finding them if you're wanting to take a few minutes next time to see an amazing complex of mid century modernism.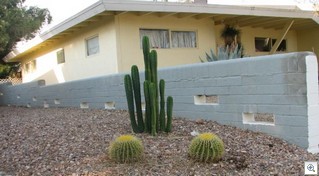 We've been busy working on the block walls surrounding my own home. We finished the front painting this weekend. Our fences had the opposite of pop-outs. The design was created by leaving selected blocks out altogether.
This view from the neighbors yard also shows the broad overhangs, and exposed beams on my home.
I hope you don't think I've been blowing smoke about being a mid mod enthusiast without actually living in – and loving one of them.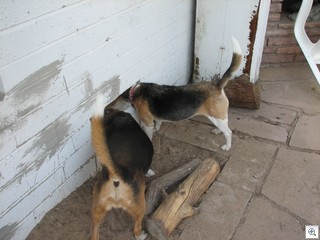 But the holes in the fence does present a problem in the backyard, where we spent the weekend tuck pointing and prepping for the new paint job.
The beagles are obsessed with watching the neighbors. What happens in their yard is capable of setting off a chain reaction of dog barking for several blocks around us.
I've promised you in the past to tell you about where we can get our "decorative sunscreen" blocks locally, and I am building up to that for tomorrow. The series that we've been doing is what got me motivated to work on my own fences, and to research where to find 4x4x16 block. In doing so, I discovered a local source for some of our patterns.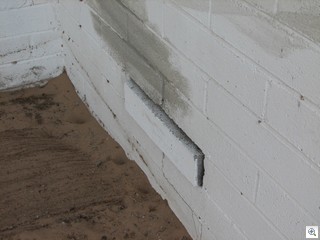 My solution to the beagle problem is to turn some of the holes (especially the lower ones), if not all of them into popout shadow block instead.
The final decision is yet to be made whether to leave the soon to be installed block sticking out one inch or maybe 2 inches, or to create an actual ledge that could hold a planter or a piece of art.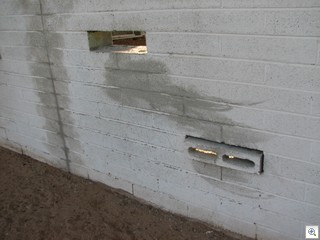 I've also rounded up a few blocks of the right size that have holes in them that could create another type of accent. I've only got 5 of them, and haven't decided whether to integrate them or not.
Of course, your input is welcome in the comments.
I'll show you the finished outcome (if I ever take off another weekend) when we're done.
Posted by Jack LeVine | Currently 2 Comments »
June 2nd, 2008 Categories: Home Repair and Remodel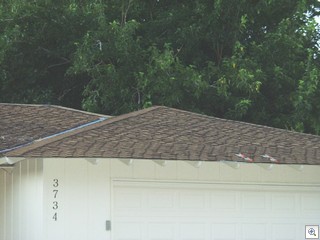 I really like dimensional shingle roofs. They add texture and color, and last longer in the desert sun than regular composition shingles.
But you do have to FOLLOW THE DIRECTIONS! That's why the kegger isn't such a good idea. Some jobs are best left to a professional contractor.
Click on the picture to see it full sized. They started out wrong and realized it about 10 courses up. Instead of starting over, they adjusted to the correct way, and then just kept on going.
It's better to start over when you realize you're doing something wrong instead of creating something ugly that you'll have to live with, or have to try to sell to someone else down the road.
Posted by Jack LeVine | Currently Comments Off on A Keg Of Beer, And A Bunch Of Friends Is Not The Best Way To Get A New Roof Installed
May 31st, 2008 Categories: Home Repair and Remodel, Mid Century Modern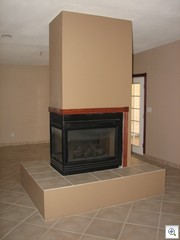 One of the primary goals of VeryVintageVegas is to educate. Not a lot of what they sell at Lowes/Depot is appropriate for the style, design and architecture of the 40's 50's and 60's homes that we promote.
A molding that might look good out in Slumberlin won't work so well with a sleek streamlined mid mod home. This is as good of an example as any.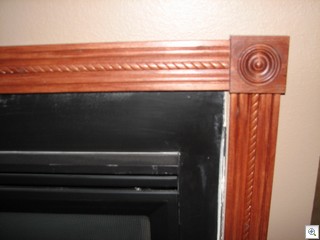 Beige on Beige isn't exactly what Frank Lloyd Wright had in mind, either.
Posted by Jack LeVine | Currently Comments Off on Some Screw-ups Can Easily Be Fixed And It's Even Easier To Avoid Them In Your Classic Las Vegas Home
May 29th, 2008 Categories: Home Repair and Remodel
I've got more than plenty of pictures of things that people do to their homes that really turn off potential buyers, or that just look wrong, or that are totally out of character for the architecture or the theme of a home.
Yes, I'm poking fun, but there's also a good lesson to be learned from these.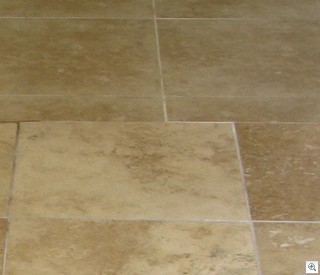 Our First example is really one of my pet peeves. In general, I hate it when flooring changes from one solid material to another without some sort of transition. It's certainly ok when the tile or stone stops and the carpet begins, but 2 different solid surfaces abutting each other doesn't work.
In this case, the travertine is beautiful in general, but it was laid at two different times over the years.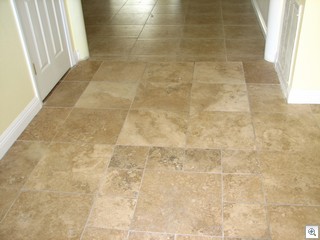 There's a great deal of difference between the two different batches of travertine. It's normal for there to be slight variation when using natural stone when it's all from the same batch, but in this case, the difference between the two batches is much too obvious.
But the worst thing is that entry way is laid out differently than the room it leads to. Instead of causing the eye to consider it a much bigger area, the eye is forced to stop and it chops the space in two.
I've shown this bank owned repo to 2 different people, and both of them thought were turned off before we got 10 feet into the home. The yard full of dead lawn and weeds and the green swimming pool didn't help either.
I'll save the granite bathroom counter top for another day during this new series.
Posted by Jack LeVine | Currently 1 Comment »
May 20th, 2008 Categories: Home Repair and Remodel, Huntridge
It's a standard part of the "Due Diligence" period for a home buyer to get the property inspected. The purchase contract is very explicit that during the due diligence period, the buyer has the opportunity to explore all aspects of the property before making their final decision to go ahead with the purchase.
Beside the opportunity to check things such as the title work, any association documents if there is one, zoning, airplane noise, etc. the Inspection is one of the most important things.
When you hire a professional inspector, they're going to look at things in the house that aren't readily visible when we're out shopping and making the preliminary decision as to which home to buy.
There's really only FOUR outcomes of the inspection. All four are good for the buyer.
1) A clean bill of health for the property
2) A checklist of minor things that could or should be upgraded, fixed or taken care of someday.
3) An opportunity to renegotiate with the seller when something of significance is found.
4) The inspector finds something so important that the buyer will choose to cancel the transaction instead of being faced with a really big repair.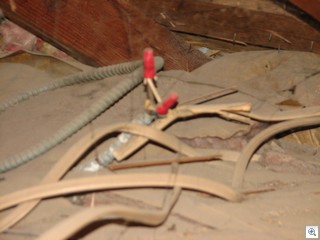 The transaction that I'm doing right now on a Huntridge home fooled us on the question of electricity. The main service panel in the Huntridge homes had screw in fuses, and only 60 Amp main service. In this home, the main panel was upgraded approximately 5 years ago. From the ground in the back yard, it looked as if things had been taken care of.
All of the plugs and switches were modern looking. But at the inspection, we discovered that none of the plugs are grounded (which is not a terrible thing in itself, but ungrounded plugs shouldn't have 3 hole outlets). We also got our first look at the attic space.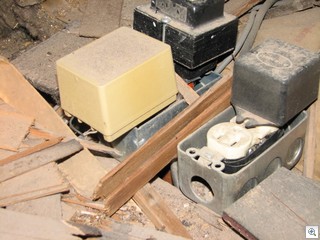 Surprise! In between the service panel and the plugs was a mishmosh of old and new. We found old wires that were spliced to new ones. We found connections without junction boxes, ungrounded old cables spiced into 3 wire new romex, and junction boxes without covers. And the most dangerous, which I don't have a picture of is splices that didn't even have caps on them.
The buyer called out an electrician who was horrified at what he saw. There's so much to straighten out, and once you're that deep into literally re-wiring the entire home, permits are required, and the electricity will need to brought up to current code. That means additional plugs in all the walls, separate circuits for the fridge, and a host of other things that normally don't have to be done to 60 year old homes unless you want to.
I always insist with my buyers that screw in fuse panels be upgraded. It's the VERY FIRST THING that I did to my 1954 home. Upgrading ALL of the electricity is good to do, but since it often requires opening up the walls it's usually not done, nor does it HAVE to be. In this case, if the panel upgrade hadn't involved some very unsafe practices in the attic, then a lot of the new expense could have been saved. We're currently negotiating with the seller for the cost of the re-wire to be taken off of the price of the home.
The buyer's key desire is to make the home a showplace of what Huntridge Homes looked like when they were built between 1942 and 1948. But it will have to be a safe home. It's going to be almost $4000 to straighten out the mess in the attic.
I'll be telling some other inspection stories later in the week.
Posted by Jack LeVine | Currently Comments Off on Why Inspections Are Important – Especially For Vintage Las Vegas Homes
March 31st, 2008 Categories: Home Repair and Remodel, Housing Styles, Las Vegas Real Estate News, Mid Century Modern
The other day I mentioned the most famous mid century modernist designers, Charles and Ray Eames.
This summer, they'll also be honored in another way that will generate even more awareness of the ever growing modernist revival movement. The United States Postal Service will issue a flat of 16 stamps honoring them.
from the US Postal Service Website:© 2007 USPS. All Rights Reserved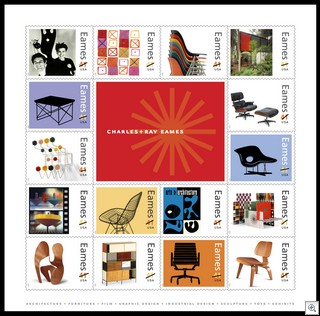 In recognition of their groundbreaking contributions to architecture, furniture design, manufacturing and photographic arts, designers Charles and Ray Eames will be honored next summer with a pane of 16 stamps designed by Derry Noyes of Washington, DC. If you've ever sat in a stackable molded chair, you've experienced their creativity. Perhaps best known for their furniture, the Eameses were husband and wife as well as design partners. Their extraordinary body of creative work — which reflected the nation's youthful and inventive outlook after World War II — also included architecture, films and exhibits. Without abandoning tradition, Charles and Ray Eames used new materials and technology to create high-quality products that addressed everyday problems and made modern design available to the American public.
I've been exclusively using the wonderful superheros stamps for the last few months, and can't wait to switch to these.
There's a whole evenings worth of reading, pictures, stimulation, announcements and events at the online home of Charles and RAy Eames.
I already knew about these stamps, but was reminded tonight from a post at DenverModern which is a Denver Agent with a blog similar to VVV.
Posted by Jack LeVine | Currently Comments Off on United States Post Office To Issue Stamps In Honor Of Ray and Charles Eames, The Most Famous Of The Mid Century Modern Designers
March 28th, 2008 Categories: Historic Preservation, Home Repair and Remodel, Mid Century Modern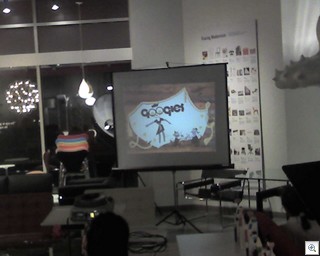 So I got to the Atomic Age Alliance fundraiser at Design Within Reach just in time for the preview of the terrific slide show about all things modernist.
I normally start shooting pictures, but discovered I didn't recharge the batteries. Therefore, just a few not so good shots from the cameraphone. Maybe photographer extraordinaire Alan Sandquist from Roadside Peek will provide some better ones, since he charged his batteries before leaving home.
About 50 people showed up to help with the cause and to see the amazing collection of modernist furniture and accessories that's for sale at design within reach.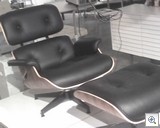 There's some interesting history on display as well, with photographs of the most famous of the modernist designers and architects, and a huge photo of the most famous of all, the husband and wife team of Charles and Ray Eames.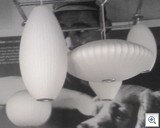 Of course if you want visit either of the DWR stores, Town Square and Boca Park, you have to break rule number 3, which is never go more than 3 miles from home.
Posted by Jack LeVine | Currently 1 Comment »
March 27th, 2008 Categories: Historic Preservation, Home Repair and Remodel, Las Vegas Real Estate News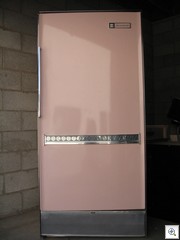 Work with me here. We could buy one of the those cookie cutter homes out in the suburbs that are being given away by the banks. We could rip out the particle board cabinets and "looks just like the neighbor's" granite.
We could replace the kitchen with the metal cabinets and matching pink appliances that are sitting in storage in one of our reader's garage.
Then we could get all the newspapers and CNN to come out and do a human interest Las Vegas Real Estate story about the crazy lunatic that thought a pink kitchen with metal cabinets was totally cool.
Or… We could put them back into a home that's similar to the one they came from in the first place. Those homes are in Vintage Vegas.

1 Fridge 32wx69hx29d
1 oven with glass window 24wx33hx29d
1 oven w/out window 244wx29hx29d
5 hanging, two-door cabinets, each 30wx30hx13d
1 hanging, 2 door cabinet 21wx30hx13d
2 Floor cabinets, 2 doors 21wx341/2hx241/2d
1 Floor cabinet, 2 doors 24wx341/2hx241/2d


1 double bowl sink 30wx8hx22d
1 stove with 4 burners 30wx10hx22d
1sink/stove cabinet, 4 doors 60wx341/2hx241/2d
Air Filter 18wx12hx12d
Hood 241/2wx19hx28d


There's enough to do over a small kitchen.
Anyone SERIOUSLY interested should drop me an email, or give me a call and I'll put it the two of you together. I'm a great negotiator on homes, but I'm staying out of negotiating this deal.
Posted by Jack LeVine | Currently 5 Comments »
February 29th, 2008 Categories: Historic Preservation, Home Repair and Remodel, Huntridge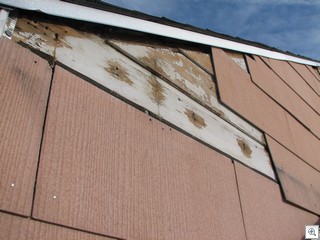 One of our regular readers in the Huntridge called. Some of the original siding shingles from her home were ripped off during the big windstorm 2 weeks ago.
Her insurance company wants to tear them all off and stucco her home. Fortunately, she's one of us, and wants to keep the look of the home as original as possible.
I don't know a source for them, but I'm willing to bet one of you has a pile of them in the backyard. Or, maybe you're about to remodel, and instead of throwing them away, they can be saved and put to use again.
These same type shingles were used by one of the prolific 50's and 60's homebuilders in Charleston Heights out at Rainbow and Buffalo.
If any of you know of a stash of them, please contact me.
There's a huge amount of misconception about this type of shingle. They were made from a mixture of asbestos and cement.
There's one of those fancy scientific terms used to describe the fact that they're generally NOT HARMFUL.
Non-friable asbestos-containing material (ACM) is not regulated because it contains a binder or hardening agent such as cement, asphalt or vinyl. Examples of ACM are asphalt roofing shingles, vinyl asbestos floor tiles and transite siding made with cement. ACM products are still being manufactured today. The danger with this type of material is that it can pose the same hazard as friable asbestos during remodeling, repairs or other construction. Burning ACM also creates friable asbestos.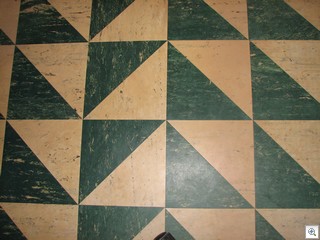 There have been many scams from unscrupulous contractors where homeowners are misled into believing there is a health danger merely by virtue of the products having been used in their homes. There's are thousands of buildings in every city that have ACM. The picture from the left is the floor tile we found under the carpet in my own home.
Among the many articles and resources I found while researching this is from The National Park Service Website.
http://www.nps.gov/history/hps/tps/recentpast/asbestosarticle.htm
Posted by Jack LeVine | Currently 2 Comments »