Worst MLS Photo Topics
Welcome To Uncle Jack's Very Vintage Vegas!
Vintage Las Vegas Homes,
Historic Las Vegas Neighborhoods,
Las Vegas History,
Urban Living In Las Vegas.
If it's great, cool, fantastic, artistic, annoying, amusing, unique, or surprising.. you'll find it at VeryVintageVegas.com.
Check out what we're doing and add your two cents! Your comments & ideas are welcome. We update daily, so come back tomorrow!
Blogroll
Farmer's Insurance
Paul Hesselgesser
702-434-1230
The Hesselgesser Insurance Agency Website
Classic Las Vegas - Lynn Zook's Preservation of 20th Century Las Vegas
Curbed LA - WOW!
Mid-Century Modernist
RETRO RENOVATION - Pam's Excellent Effort At Re-creating A Retro Life
Carnival Of Real Estate - Minus Elephant Ears, But Still Mighty Tasty
Lotta Livin' - A Celebration Of Really Cool Things Mid Century
Bawld Guy Talking - Minus The Hair; Plenty Insightful
CoolnessIsTimeles - ALL "RAT PACK" ALL THE TIME!
SEE ALL OUR FAVORITES HERE

Market Conditions
Worst MLS Photo
November 3rd, 2007 Categories: Humor, Market Conditions, Worst MLS Photo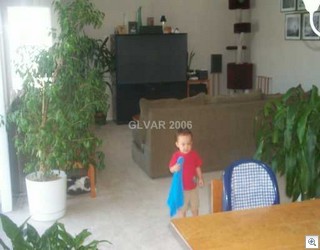 Just for the sake of full disclosure, I realized that in the "people in the picture" folder were several children. Then I remembered that a couple of years ago, I uploaded a similar one on my listings. I was thinking at the time it was "kind of cute".
Now that I'm joking about what we're being shown in MLS photos, I don't think it's cute anymore. So the first picture is MINE from 2006 from a condo out in slumberlin.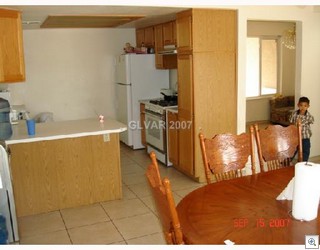 The other 2 were just hanging out in the folder waiting for their turn.
There's usually a caption hidden in the pictures. You can roll your mouse onto the picture to find them.
And a reminder, once again, that all photos at VVV are clickable thumbnails that allow you to expand the picture to study the details.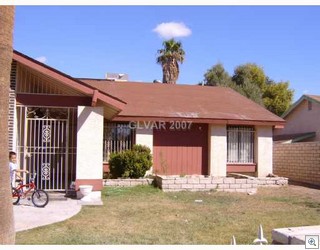 And BTW, a mushroom cloud hanging over the house gives a nice 50's vintage touch to this classic 60's tract ranch.
The only thing worse than a bad picture is NO PICTURES AT ALL!
Posted by Jack LeVine | Currently Comments Off on Worst MLS Photo Of The Day – Buy Our House And We'll Throw In The Kids!
October 27th, 2007 Categories: Buyers, Las Vegas Real Estate News, Market Conditions, Worst MLS Photo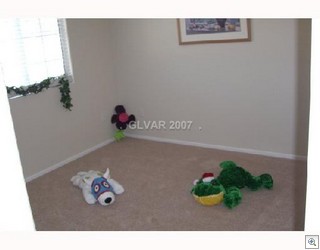 I just got a giggle out of these two. Nothing earth shattering or truly awful. Just amusing.
I just finished flashing quickly thru a couple of hundred listings for a client. One of the criteria was to only look at property that has been on the market for over 6 months.
Here's the search criteria I was using:,  his minimum size, (3br, over 1400sf) the  area (vintage vegas of course), older than 1970, his price range (up to 325k) and over 6 months on the market.
Results of the search? 241 homes. 107 have no pictures at all. 57 only have only one picture.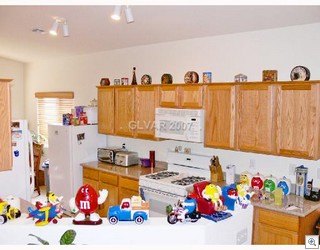 From those that had pictures, I saved 73 new pictures that could qualify for a "worst MLS photo" post.
Truly astounding. And truly telling. I won't be showing him a single home tomorrow morning that has no pictures. Based on pricing, my neighborhood knowledge, and what I could tell from the pictures, I picked a dozen homes for tomorrow.
2 years ago, that same search would have only returned 2 or 3 homes. I'd have shown him them all whether they had pictures or not. I wouldn't show 241 homes even to my mother!
The only thing worse than a bad picture is NO PICTURE AT ALL!
Posted by Jack LeVine | Currently Comments Off on Worst MLS Photo Of The Day – How To Stage And Decorate A Vacant Home Without Spending A Fortune