Welcome To Uncle Jack's Very Vintage Vegas!
Vintage Las Vegas Homes,
Historic Las Vegas Neighborhoods,
Las Vegas History,
Urban Living In Las Vegas.
If it's great, cool, fantastic, artistic, annoying, amusing, unique, or surprising.. you'll find it at VeryVintageVegas.com.
Check out what we're doing and add your two cents! Your comments & ideas are welcome. We update daily, so come back tomorrow!
Blogroll
Farmer's Insurance
Paul Hesselgesser
702-434-1230
The Hesselgesser Insurance Agency Website
Classic Las Vegas - Lynn Zook's Preservation of 20th Century Las Vegas
Curbed LA - WOW!
Mid-Century Modernist
RETRO RENOVATION - Pam's Excellent Effort At Re-creating A Retro Life
Carnival Of Real Estate - Minus Elephant Ears, But Still Mighty Tasty
Lotta Livin' - A Celebration Of Really Cool Things Mid Century
Bawld Guy Talking - Minus The Hair; Plenty Insightful
CoolnessIsTimeles - ALL "RAT PACK" ALL THE TIME!
SEE ALL OUR FAVORITES HERE

January 1st, 2008 Categories: Humor, Worst MLS Photo
I've gone thru all the "worst MLS photo of the day" postings, both on the new site, and on the old site. I've picked my five favorites, which I present again for you to vote on in the comments.
In no particular order, I give you my five favorites. If you want to write in a nomination for one you liked better than any of these 5, then you can do that in the comments also.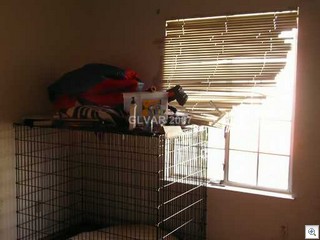 From August 31, a truly baffling image.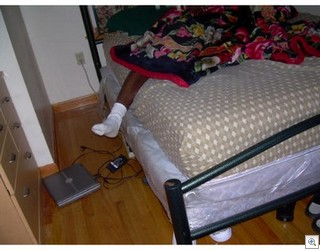 From September, 9th,
We picked up a doozy from Kay Athol in Connecticut, who also does daily bad mls pictures.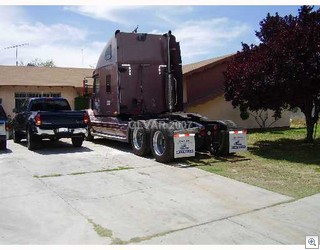 From August 20th
The best of the "cars on the lawn" group.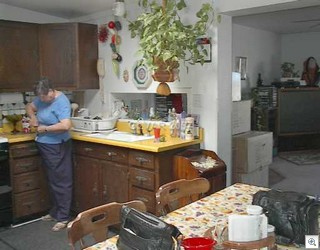 From July 23
A real chef's delight for a kitchen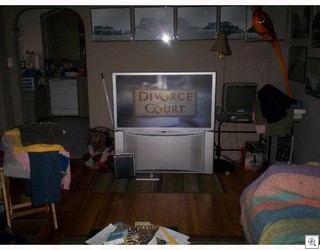 From November 27th
Usually it's the remarks that tell us the seller's motivation for being on the market.