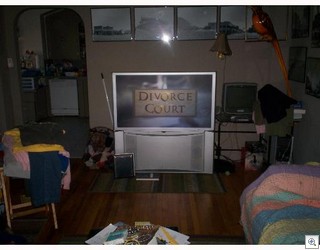 I couldn't help doing a rerun on this one. Ask my subconscious why this photo was the setting for an argument in my dream last night.
The original caption that I used when I first published it in the old blog was
"Sometimes "funny" is just a matter of timing. I think it's a timing issue, and not a subtle hint at the seller's motivation".
If you really get off on the Worst MLS Photos, you can see the first 2 months worth of them by following this link.
YOU CAN HELP US IMPROVE THE QUALITY OF MLS PICTURES!
If you see one while searching thru the Las Vegas MLS, just send me an email with the address or the mls number or copy and paste the picture. I'm sure you'll find one or a hundred also.
.