Worst MLS Photo Of The Day–Some Things in Life Are Very Scary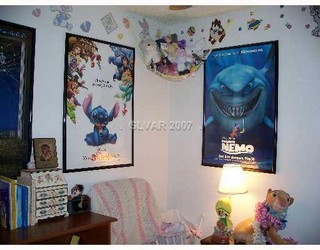 Learning to use a completely new blogging program is one of them. Waking up to a giant shark is another.
This one is pulled from the "furniture" folder. I assume it's a kids room and not the master bedroom. But does it matter?
See all "Worst MLS Photo" of the Day