Las Vegas Fundraiser A Huge Success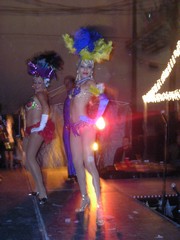 Last night's fundraiser at Beauty Bar for Toms Shoes was a huge success! All of the sponsors from VeryVintageVegas.com, Zia Record Exchange, Buffalo Exchange, Tru Talent Management, Workmans, Chinese Laundry & Action Party Rental were all there, along with a good crowd of Downtown locals & friends. We raised over $500.00 dollars to be donated to S. African children!
The event was one of a kind, celebrating the birthday of our friend Lolita Bush & her graduation from IDT. What really made it amazing was the collaboration of so many different artists & performers.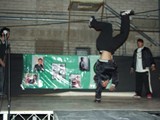 There were break dancers from two local b-boy groups; Uncommon Alliance and Knucklehead Zoo.
We tried our best to capture some of the amazing feats these urban tumblers were pulling off, but I've yet to find a shutter speed that can keep up with their quickness. You can experience the fancy footwork of Uncommon Alliance for your self on most First Fridays. They usually set up their gig on Main St. South of Charleston Blvd.
There were live music and vocal acts from local artists

as well as all sorts of DJ performances from DJ Duwop, a local staple of Las Vegas hip-hop scene, two amazing disc Jocks from L.A., Matter & Balance.

They are actually not just two amazing DJ's that perform together, but also an amazing couple!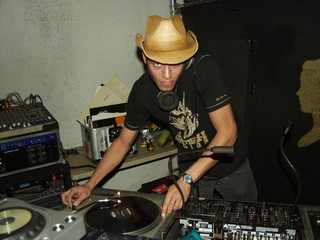 Then, of course, I was there for the DJ battle. That was great fun, but as I'm not a scratch or battle DJ, I was incredibly happy that I was given a chance to spin my records in a style that was a bit more akin to the usual sort of DJ set that I get to do.
I managed to make lots of new friends, and even pick up a few new 'fans' of my DJ work which is always rewarding. But of course, my biggest fans were all there.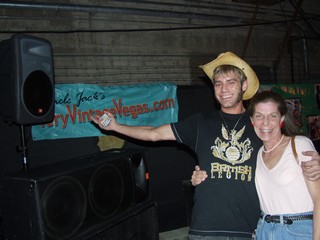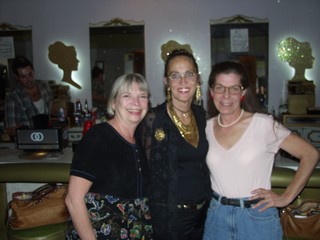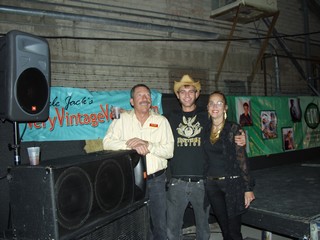 The focus of the evening, was of course the fashion show, which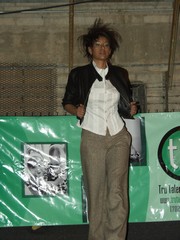 highlighted the talents of local design students from the International Academy of Design & Technology, and models from the Tru Talent Agency.
This was my first time being involved in such an event, and it was awesome to get a chance to see the work of many of my long time friends. I must say I was quite impressed!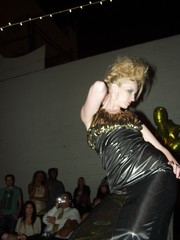 My amazement of Lolita Bush's ability to pull this multi-performance event off with such grace & collaboration is through the roof. I came to find out after the event, that she had never done anything like this before, and for a first time event planner, and for something happening on a Wednesday night in the ever evolving and developing Fremont East Entertainment, I don't think anyone could have done it better! I would like to take a moment to say thank you so much to Beauty Bar for hosting the event. In particular Bree Blumstein, the manager, and Joe the sound technician for all of their 'get 'er done' attitude and incredible response to an event the likes of which we have never seen.