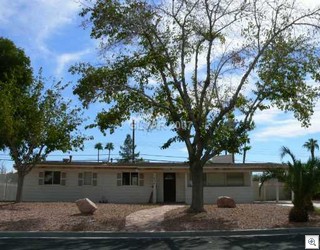 Besides that it's one of the mid-mods in Glen Heather, it was also a listing of mine about 10 years ago. The seller then had completely restored the home. It was stunning, very original, and full of funky cool vintage 50's furniture. We got 125,000 for it, which at the time was TOP TOP dollar for Glen Heather.
It's changed hands a few times along the way, and now it's a bank owned, beat up mess which qualifies it for the dump of the week. The Bank just lowered it's price by 20k to $268,500.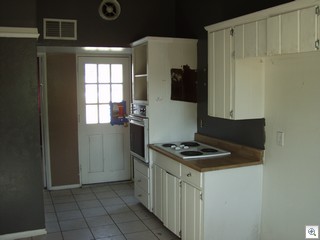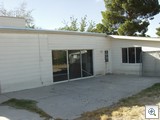 The lot is 10,000 sf, with good views of the stratosphere and the some of the strip, but it's far enough west to avoid any freeway noise.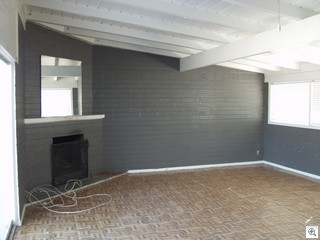 I'm also categorizing it as a "remodeling mishap" because somewhere in the last few years a new roof was put on it, and they used nails that were too long. Since it's an open beamed ceiling with tongue and groove planking, the nails poked thru the planks in several places.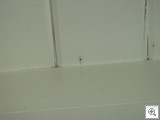 I'm sure it can be repaired and made right, but I'd pull the roof and make sure it doesn't happen again.
They also covered over the 2nd tier windows over the sliding doors. What were they thinking?
You can drive by it at 1704 Birch, or give me a call and I can show you the inside.
.