Worst MLS Photo Of The Day – Closet Space Is a Major Selling Point In Las Vegas Real Estate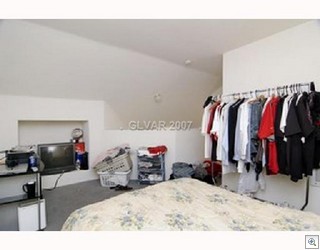 Nothing says look at all the closet space better than a picture like this. Actually its a loft in a newer townhouse, but it's being used as a bedroom, and being advertised as the 3rd bedroom. A little re-arranging and tidying up might help make the case.
The only thing worse than a bad picture is NO PICTURES AT ALL!