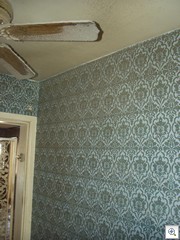 It's just the funniest example I've ever encountered. We see streaks on the ceiling eminating from the registers, but this was just too much.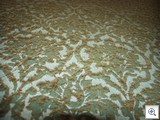 Flocked wallpaper was all the rage once upon a time, and we still find it occasionally. I didn't know that the flocking could become supercharged.
This is in a real interesting fixer upper home in downtown. It's only 199,000, but its 1500 feet, with 3 bedrooms, two baths and a surprisingly, a pool that's in great shape. The rest of the place requires a complete gut job, but it would be well worth it. Anyone interested, give me a call.
.