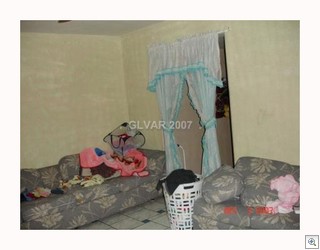 I can't begin to imagine how this picture could help to make a home seem attractive or interesting enough to make a buyer or an agent want to go see it.
The only thing worse than a bad picture is NO PICTURES AT ALL!
You can search the MLS yourself, and our new "MLS Search Tool" allows you to save searches, and to be emailed new listings that match your searches, automatically. One of the features we like best about it, is that you can search by subdivision, or zipcode, or by price, shape, style, size, etc.
If you see a bad picture, feel free to email me the listing number or address, and I might just use it for this daily series.
.