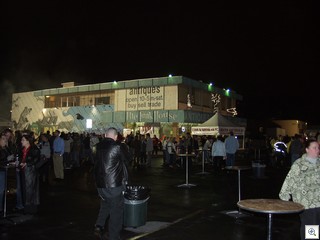 But that meant it was a great night to actually be able to see and study the art, as well as to actually get to talk to the artists, without the jostle of the crowds. My brother Ken (Uncle Kenny) from Columbus accompanied me.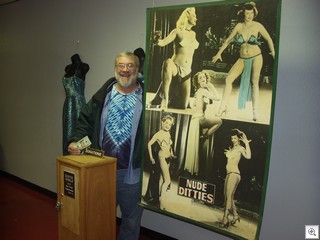 Atomic Todd is showing the "Burlesque Hall Of Fame" which is a complete collection that came to Las Vegas from it's old home in California. They're looking for a bigger spot to house it all.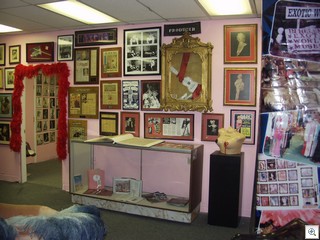 The Burlesque Art Form still has it's devotees, and as lovers of cultural history, it's nice to see things like this kept alive.
I've got some more pictures below the fold.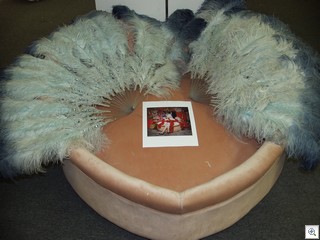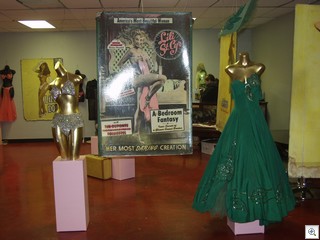 This is one fan dance I don't really care to ever see again.