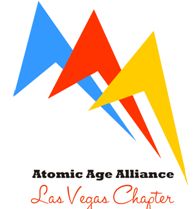 Our friends at the Atomic Age Alliance are holding their monthly meeting on Wednesday 1/9/08 7pm.
AAA's meetings are always at different fun places. This month will be at theBurlesque Hall Of Fame Museum, in the Atomic Todd Gallery at 1541 S. Main.
The Atomic Age Alliance endeavors to advance the appreciation and preservation of Mid Century Modernism in all of it's various forms, from housing to commercial space to decor and design.
All are welcome.