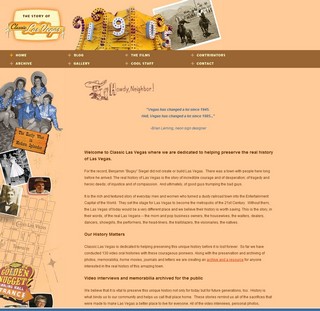 We forgot to mention that Classic Las Vegas, will be holding it's monthly meeting this Sunday 1/13/2008 2 PM. The meeting will be in the Auditorium of the Nevada State Museum, which is in Lorenzi Park 700 Twin Lakes Drive. (Washington Ave. west of Rancho).
Refreshments will be served. I'll go anywhere for a cookie!
Classic Las Vegas is into preserving the memories of early Las Vegas. They're very much into meeting anyone who has stories to tell about life in Las Vegas pre 1970.
We're working with Lynn Zook, the founder to do a series of roundtable discussions regarding housing in Las Vegas in the early days. It's one of the topics for the meeting on Sunday.
Lynn blogs regularly on history topics, and recently published an article on the things, buildings, homes that we lost in the last year.