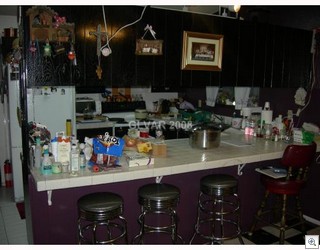 Clean the counters, turn on some lights, check the angle, do a little staging. Please.
Thanks to regular reader Mary for finding this one from a Henderson listing.
You can help too! If you spot a picture worthy of by a daily worst MLS photo, email it or the listing number to me.
You can searth the Las Vegas MLS right from VeryVintageVegas. You don't even have to log in to do it, but if you want to save your searches, and have new listings that match get emailed right to you, then follow the directions.
The only thing worse than a bad picture is NO PICTURES AT ALL!
.