An Adorable Doll House In The Historic Huntridge Neighborhood Of Vintage Las Vegas Is Back On The Market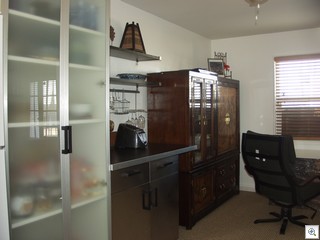 Unfortunately, we've had to put the property at 1037 Yucca back on the market. The good news is that it has a really cool and stylish new kitchen, and has been staged and decorated.
It's still sitting on a 13000 sf lot, which is the single biggest lot of any in Huntridge. All the windows are now dual pane, but we've kept the price at the same $219,000.

The seller is generously offering to carry a note, assist wtih closing costs, or to do a lease option and is open to looking at all kinds of creative financing options.
If you know someone who'd be right for this home, give me a call and then tell them about it.