Worst MLS Photo Of The Day – Furnishings Included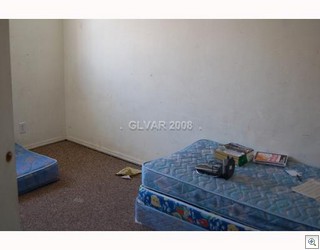 Buyer incentives such as free furniture can help to sell homes in a soft market.
I know we did a bed shot yesterday, but there's SO MANY of them in the "furniture only" folder that I decided help empty it by publishing 2 in a row.
What in the world does this picture have to do with showing off the features of the home?
The only thing worse than a bad picture is NO PICTURES AT ALL!