Worst MLS Photo Of The Day – Attic Access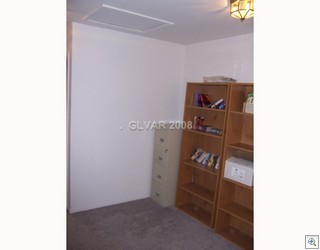 Since there's only a handful of basements in all of Las Vegas, it's important to show where the attic access is.
Buyers are always telling me not to show them any home that has attic access in a closet. After all, who would want to have to move the extra pillow just to get into the attic.
Actually, no one has EVER said that to me.
The only thing worse than a bad picture is NO PICTURES AT ALL!
PS: I hope you don't mind that I'm 15 hours late getting my Thursday posting uploaded. It was quite a day. Sorry.