It Must Be Spring Because The Dumpsters Have Blossomed In The Historic Neighborhoods Of Las Vegas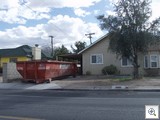 Springtime is for renewal! Urban Renewal is our favorite kind.
There's dumpsters sprouting up everywhere, and after the mega windstorm the other night, I'm betting it will be a bumper crop this year.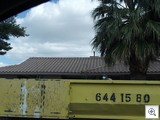 We found about a dozen new ones just during one quick drive thru John S. Park, Huntridge, Marycrest. I'll be over on the west side tomorrow, so I'll see how many I can spot in McNeil, and Rancho Manor and some of my other favorite historic neighborhoods.