Many of the oldest existing buildings in Las Vegas are in what we refer to as "Lawyer's Row". The area was the prewar WWII suburbs of Las Vegas. Amusingly, it's the area is between Fremont Street and Charleston on the East side of Las Vegas Boulevard. 6th, 7th and 8th Streets to be exact. In their day, the homes were not in Downtown Las Vegas. They were they suburbs. Las Vegas's population at the time was less than 50,000.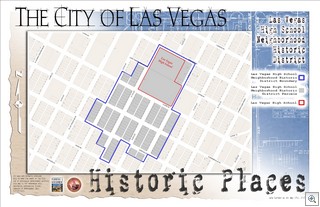 Technically, the area is the "Las Vegas High School Historic District". Most of the homes there have been converted to Professional use. Far too many of them have been torn down or have had their charm and character stripped away. I use the area all the time to point out the distintive difference between PRE WAR housing, and the post war housing that we now refer to as Mid Century Modern.
There's a walking tour map of the district on the City Historic Preservation Website.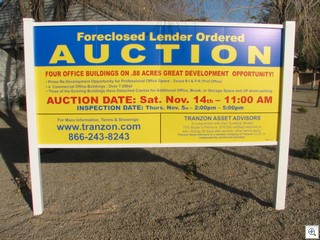 I bring this up because 4 side by side properties in the district – at the corner of 7th and Bonneville are going to be auctioned this Saturday morning.
These are the moments that stop the heart of serious preservationists.
I'm hoping that they don't all sell to one buyer. They're being offered first as a group, and if they don't sell all at once, they'll be offered individually.
If they sell as a group, the chances that the buyer will want to tear them down to build a McOffice or two.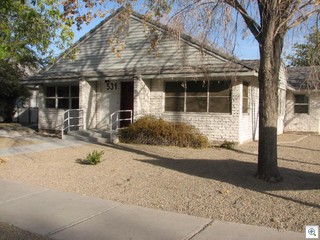 Here's pictures of the 4 houses. Three of them are pre-war, built between 1937 and 1939. The fourth one was built in 1947, but still with the pre-war aesthetic.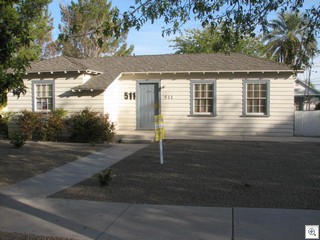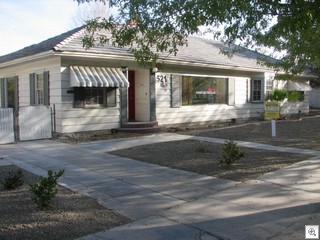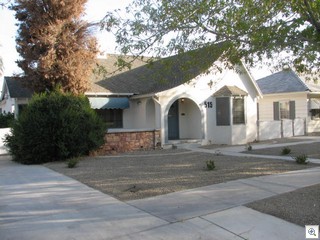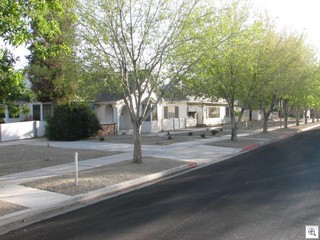 The weather is beautiful. Take a walk or a drive thru the tree lined streets of Downtown's Las Vegas High School Historic District.