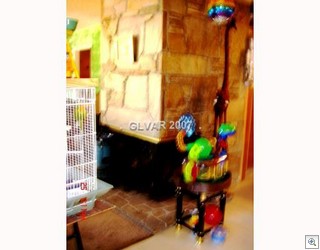 I had a dream about this house. It's pure mid-century modern.
It started out as the current nightmare and evolved into a very pleasant dream of watching someone snag a great deal on a fixer upper and turn it into a showplace Mid Mod.
It was on the market for 330,000 9 months ago. I had a buyer for it at 295k, but they blew me off.
Now it's a short sale. The sellers moved out 4 or 5 months ago. Now the list price is 250k. The original bad pictures are still on the MLS, and the house is in dreadful condition.
The bad pictures often match up with the bad/broken/trashed/troubled/abandoned properties.
The thing is they're often at GREAT Prices, and we never know what the bank will do till there's an offer on the table.
If you'd like to see ALL the bad pictures from this home, or see the home itself (it's not for the weak of heart or anyone who wouldn't have the time energy or money to make it a great house again) give me a call or drop me an email.
The only thing worse than a bad picture is NO PICTURES AT ALL.