Never Leave Home Without Fresh Batteries – Jack LeVine Makes A New Rule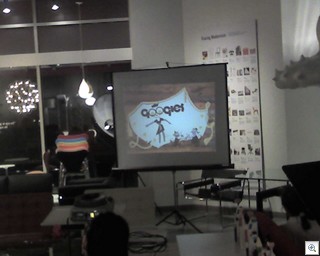 So I got to the Atomic Age Alliance fundraiser at Design Within Reach just in time for the preview of the terrific slide show about all things modernist.
I normally start shooting pictures, but discovered I didn't recharge the batteries. Therefore, just a few not so good shots from the cameraphone. Maybe photographer extraordinaire Alan Sandquist from Roadside Peek will provide some better ones, since he charged his batteries before leaving home.
About 50 people showed up to help with the cause and to see the amazing collection of modernist furniture and accessories that's for sale at design within reach.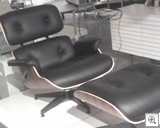 There's some interesting history on display as well, with photographs of the most famous of the modernist designers and architects, and a huge photo of the most famous of all, the husband and wife team of Charles and Ray Eames.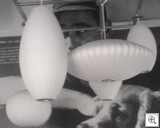 Of course if you want visit either of the DWR stores, Town Square and Boca Park, you have to break rule number 3, which is never go more than 3 miles from home.