Worst MLS Photo Of The Day – Dark And Dreary Homes For Sale In Downtown Las Vegas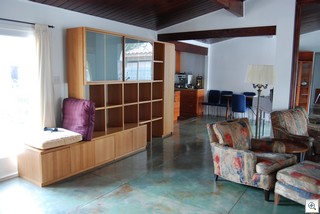 When a house gets no natural light, the agent should uses a flash camera.
Can't help myself….. April Fools!
Actually this is from one of the best homes in all of downtown. There's natural light from every direction, polished acid stained concrete floors thru the entire house, and the most stunning tongue and grooved beamed ceiling you've ever seen. It's from our listing at 807 E. Oakey. All the photos of this gorgeous, energy efficient "green" home are in our gallery of featured homes.
The only thing worse than a bad picture is NO PICTURES AT ALL!