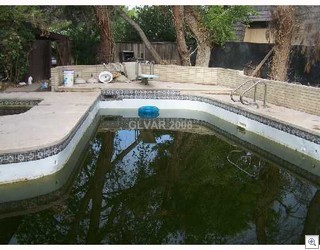 A sparkling pool for summer fun. Does the pump work? Got a body to hide? This is a great place for it.
Does the heat and air work? Does the plumbing? Don't expect any disclosures. The banks REFUSE to make any. Buyer beware!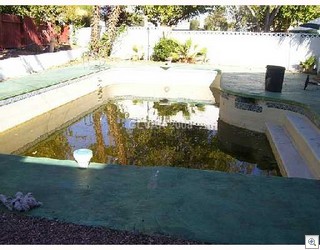 Bank owned property can make a great investment, if you've got the patience to wait for an answer (sometimes a month or more).
You'll also need a lot of cash, as many of them can't be financed without huge down payments, and your lender will want to see LOTS of cash reserves after you close to fix them back up.
The investors are having a feeding frenzy, but they're not a great way to find the "dream home". At least that's true in Vintage Vegas, but the new white stucco boxes out in the suburbs are often in pretty good shape.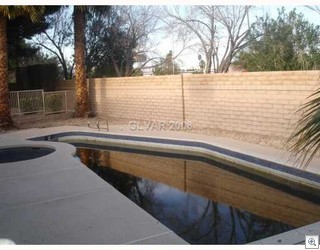 Except that the pool is green, this is actually a very interesting home in Vintage Las Vegas. It's in the fabulous guard-gated neighborhood at Rancho and Alta called RANCHO BEL AIR
Now it's only $550,000. Almost 3700 sf with garage.
It sold in 04 for 525k, got refinanced in '07 for 870,000
If you've ever wanted to get into Rancho Bel Air for CHEAP, here's a great opportunity.
The only thing worse than a bad picture is NO PICTURES AT ALL!