The "Lakes At Sunrise Villas" Is A Beautiful Waterscaped Townhouse Community In Vintage Las Vegas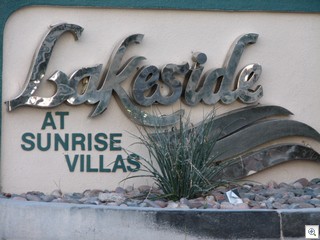 We've talked many times before about the 9 Sunrise Villa Townhouse Communities in Paradise Township.
But did you know there's a secret one where properties rarely come on the market? What could have been called Sunrise 10 is actually The Lakes At Sunrise.
I've never mentioned it before, but you or someone you know deserves to know about it.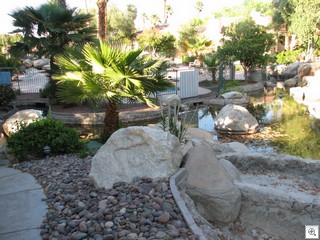 Imagine a water feature running thru the entire complex that's as gorgeous as anything in at any of the Casinos. A patio with a running stream and waterfalls right outside your floor to ceiling windows would be as fine as it could be.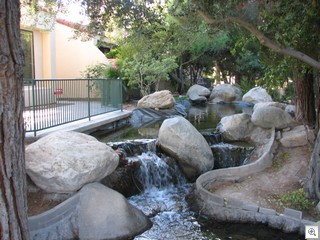 Yes, that's the patio of the 2100 sf unit that's for sale for 319900. Inside is even nicer with an amazing master bathroom, sunny kitchen and massive bedrooms.
There's also another smaller 1700 sf unit for 250,000 that's clean and move in ready.
Perhaps townhouse living is an option you haven't considered. All 10 Sunrise Villa communities are along Eastern Avenue between Desert Inn and Tropicana. Some are gated, but ALL of them are exquisitely landscaped, and all of the homes are single story with 2 car garages. Only the Lakes at Sunrise Villas has the waterscape. They currently range in price from 199,000 to 345,000.
They're always a pleasant surprise whenever I introduce someone to the Sunrise Villas Communities. If It's something you might consider, give me a call or drop me a line.
You can see pictures of many of them if you use our MLS SEARCH feature, and just click on the first choice to select SUBDIVISION instead of Zip Code. Type in Sunrise Villa, and you'll get to see them all.