Decorative Las Vegas Mid Century Modern Concrete Block Pattern #3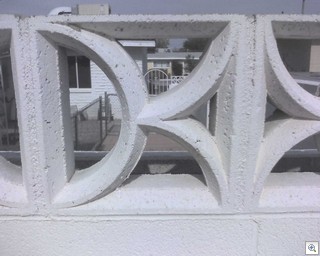 This pattern is on one of a kind that I discovered in a backyard on 8th Place. It's only used on the top edge of a block fence.
There's only a handful that I've never seen used on multiple properties.
The individual blocks on this one are square.
One of the things that I truly love about them, is that the overall pattern can change depending on where you focus. I'll be sure to show you examples as we go.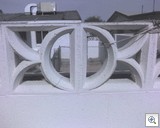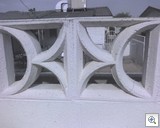 In this case, you can see circles or you can see diamonds. Take your pick.