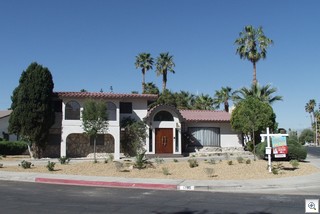 A few weeks ago, we went ahead and put 1700 Chapman on the Market. I really thought the new front yard landscape was going to be done within just a few days. Unfortunately, it took a few weeks.
But it's in place now, and WHAT A DIFFERENCE!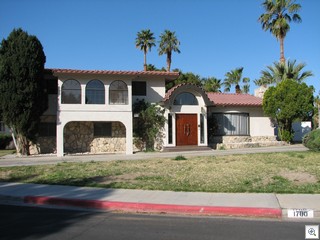 This is the "BEFORE" shot with the weeds, and rough lawn. Now it's water smart, and looking good.
Inside is freshly painted, and move-in clean. There's a whole banquet of Retro and Vintage going on, and it deserves a second look.
As to the street…. It's on Chapman Avenue, which is part of the Crestview Neighbhood of Downtown Las Vegas.
Take a drive thru Crestview, and the adjacent terrific neighborhoods of Morning View Hieghts, Marycrest, Becke Circle, Concordia Circle.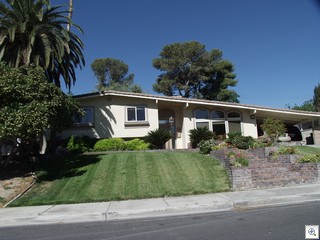 I took some pictures this morning just on Chapman Ave.
.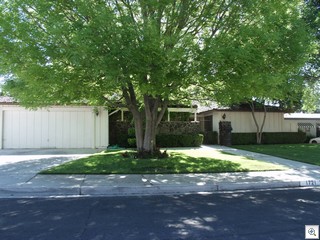 The suburbanites and Las Vegas newcomers deserve to know that there's neighborhoods and streets like this.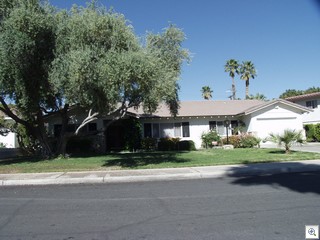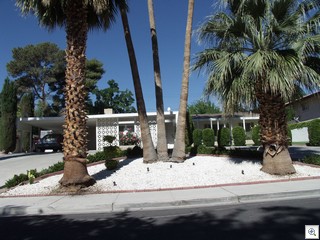 Have you told anyone lately? Send them a link to this. Help me spread the word that what we have in the historic neighborhoods is rare and wonderful, and totally unknown to the vast majority of Las Vegas residents