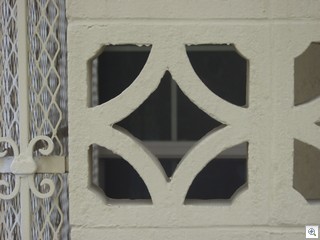 Number 11 of our series is a relatively simple design in a square block.
The interior is a diamond with rounded edges.
I found it on numerous homes through out Vintage Las Vegas, so it's by no means rare.
But it does make for some some fun tromp d'oleil.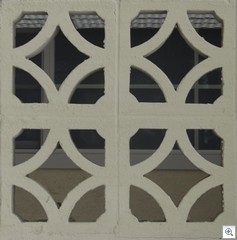 If you focus on the corners of the blocks, you'll find big circles.
If you focus in the center of a diamond, the diamond becomes prevalent again.

If you focus in the middle of the diamond, then diamonds are primarily what you'll see.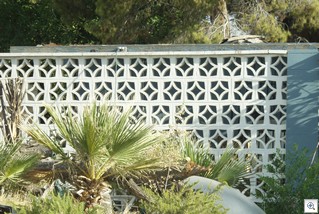 And if you offset them during installation, you get something totally different, as we see in this wall from Paradise Palms.
I hope you're liking this series. No one is leaving comments, so I'm not sure if you like these.
I do know that you'll have a lot more fun driving thru the historic neighborhoods once you've come to appreciate these classic designs.