This is a fairly common design that can be found all over Vintage Las Vegas.
It's an "X with boxes in a box.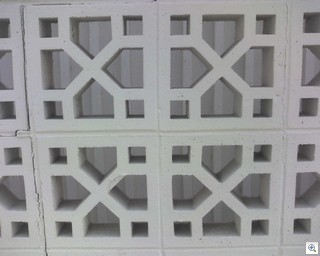 But stop for a second and look at any 4 blocks at the same time by focusing on the the junction of the 4 corners.
The octogon becomes the prevelant shape, and once you do that, it keeps repeating itself.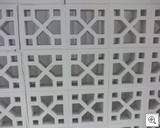 A new reader Mike, left a comment the other day back in pattern #7: "Really love the decorative block. Do you know where it can be purchased?"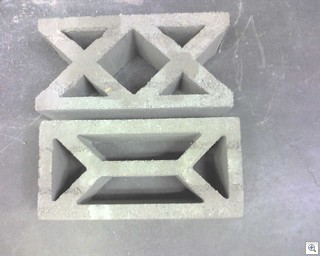 Thanks for asking Mike. I stopped over at LOWES/DEPOT yesterday. They actually carry 2 of the most common of all of the designs. I guess that's why they're so common.
I'll use these two for the Wednesday and Thursday patterns. And I'll dig out the website for the company in Florida that still makes a dozen or so different patterns. (Shipping not included ).
In honor of HELLDORADO and the western roots of Las Vegas:
You'll come back!