The Privacy Screen Block Walls Of Retro Las Vegas – Pattern 43

It's as simple as it can get. A square with a rectangular hole.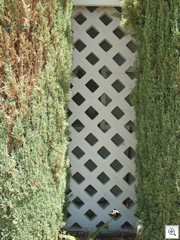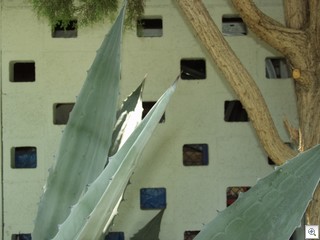 Whether set horizontally or diagonally, they make a very fine trellis.
BIG NEWS! I've found a place in LV that carries a few of the patterns, and the manufacturer that they get them from still makes six of the patterns.
I'm going to do a post on it at the end of the series. If you ABSOLUTELY must know now….drop me an email, or give me a call.