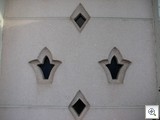 Well, we finally made it to the end of the "official" series. I know some of you are real happy about that. Personally, I'm going to miss doing them.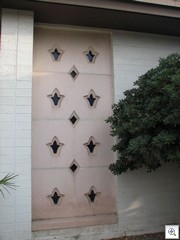 These aren't really blocks in the same way all of our others were. I think I'd describe them more as panels, but they achieve a similar effect. I didn't measure them, but the look to me to be about 18"x24"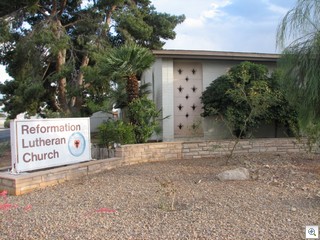 They're on the front of the church at the corner of 6th Street and St. Louis.
Once again, for future reference, you can see the whole series or in the future just click on the "decorative concrete block designs" in the category section of the left column.