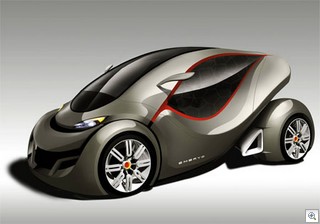 Just for fun, take a look at some of these all electric concept cars.
I joke a lot about my "never go more than 3 miles away from home" rule. One of friends asked me the other day if I needed a passport for when I have to go to Summerlin.
The listing agent on the incredible deal in Morning View Heights that you all missed (bank owned, gorgeous and under 200k when it should have been over 300k) told me that it was priced that way because "anything over 30 years old should be torn down".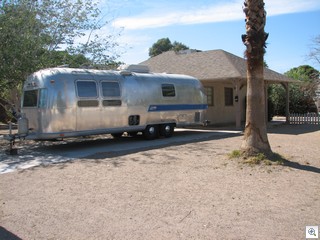 The new buyer on the all original, never been been expanded Huntridge Cottage that we closed on last week found that a neighbor left him a present in the driveway. This is what we found when we showed up to give him his keys the other day. The problem is, the neighbor has no way to move it.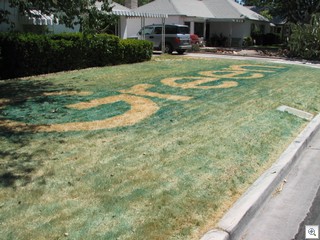 The well known local artist, Robert Curry, who painted the Huntridge Mural at Maryland and Franklin got a little carried away trying to green up his lawn. It can't be missed on Franklin Ave. just east of Circle Park
He's got a one man show at The Bridger Building lobby at 701 E. Bridger. It's across the street from the Las Vegas Academy. Hours are 7am to 6pm.
Robert likes to refer to his art as Modern Optimism but you could call it Neo Pop Metaphysical Minimalism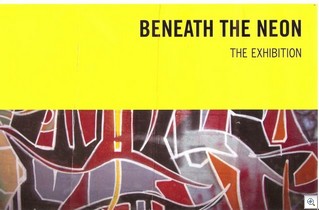 And last but not least, Brian Paco Alvarez, the official Cultural Historian of VVV has created the newest installation at the Contemporary Arts Collective. The grand opening reception is THIS THURSDAY FROM 6–9 pm.
It's called "BENEATH THE NEON, Exploring another side of Vegas" It's based on the book by Mathew O'Brien.
DO NOT MISS THIS EXHIBITION!