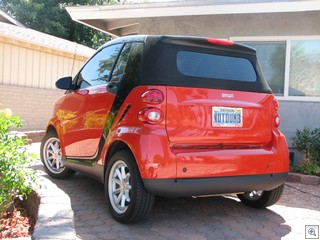 One of the best vanity plates I've seen in years. The picture is clickable if you don't have your glasses on.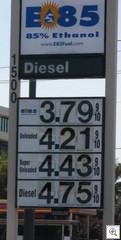 Speaking of gas prices , I was wondering if any of you have tried this E85 Ethanol.
I don't necessarily want to give a plug to Terrible Herbst, but this is at Charleston and MLK by the I-15 underpass.
My car isn't compatible, but I'm sure the next one will be. You can learn more and find out if your vehicle can use E85 at the E85fuel website.
Any opinions?