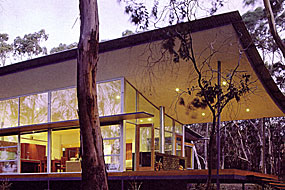 The Green House: New Directions in Sustainable Architecture and Design is a first-of-its-kind traveling exhibition exploring sustainable, innovative residential design, exposing the beauty and advantages of going green at home.
The nationally-acclaimed exhibit opens at the Springs Preserve's Desert Living Center patio gallery Aug. 29 and runs through Dec. 29 from 10 a.m. to 6 p.m. daily, with extended hours coinciding with special events. Entry is included with general admission and free to annual passholders.
I'm not sure which came first…the book or the exhibition.
Here's a link to the brochure from the original site of the exhibition at the National Building Museum in D.C.
Future House Now has a review of the book.
If you want to mix the "old" with the new even more, go see The Green House before attending the next UNTOLD STORIES roundtable lecture on "The MOB" on Sept. 4th. Two birds…1 admission fee!