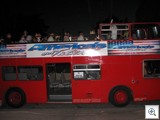 The Atomic Age Alliance gave a tour of Las Vegas Mid Century Modern Architecture and Historic Preservation to attendees of "Market Week" at the World Market Center.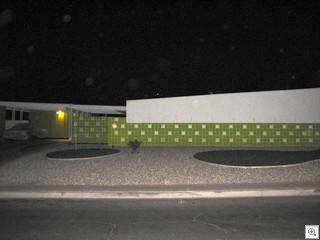 About 40 of the attendees had the opportunity to see such landmarks as the Morelli House, the Golden Steer, The Peppermill, a thousand neon signs, the last of the motels on Fremont, some of the icon mid-mods of downtown to top it off….and inside tour of the "Caddy Shack", which is the finest restoration in all of Paradise Palms.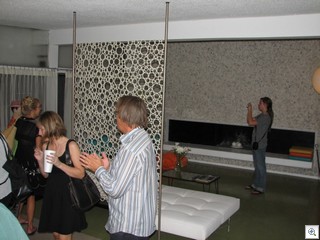 The VeryVintageVegas gang, (that's me, Susan and MaryJoy) were on hand to act as tour guides at the Caddy Shack.
I was so busy talking up the "big picture" as well as the fine points of Vintage Vegas (I never know where the lead for our next new neighbor might come from) that I didn't get a lot of pictures of the property, but there's lots of them at here.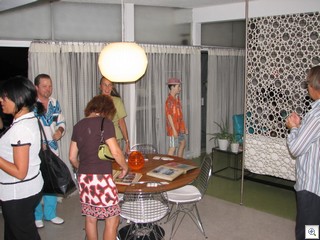 All of the attendees were furniture store owners, buyers, marketing managers etc from around the country. Each of the assured me that the mid century modern revival movement is gangbusters in each of their cities. We're not alone here in Las Vegas by any means. However, all of them were shocked at the volume of undiscovered mid mod that we have here in Las Vegas.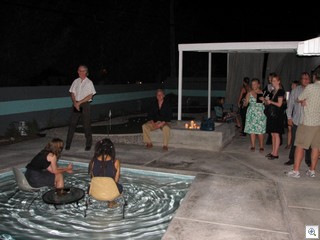 If you're an event planner or interested in a similar tour for your group of 20 or more, the Atomic Age Alliance can help you arrange it. Contact information is on their website.