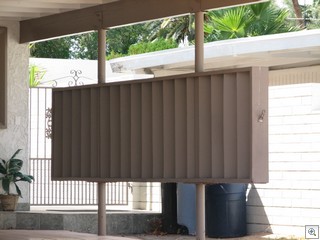 I'm hoping you'll like these little gems. So many of you have told me that you have a new appreciation for the decorative concrete blocks that we did earlier this summer, that I'm assuming you'll start watching for these great patio, carport and awning supports.
I've got lots of great ones to show you, but I'm still asking you to send me a picture of ones that might be hidden in the backyards of the classic retro homes of Las Vegas.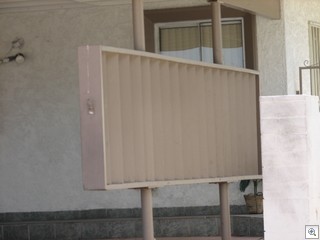 They don't have to be wrought iron, like the first two were. Wood, brick, block, stone or any other type of material are used.
This one is from 6th Street in the John S. Park Historic Neighborhood.