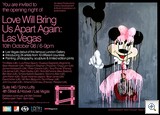 I didn't really know what to expect when I got an email of the postcard announcement on Thursday. I put it out on the blog, since my brain was still a little fuzzy and sitting down to type wasn't working out so well.
We were really pleased with what we found when we got to Soho Lofts last night. We found out that this isn't a permanant new gallery space, (though the space is for lease in whole or subdivided) but instead it's a traveling exhibit that's recently been in London, LA, and Berlin.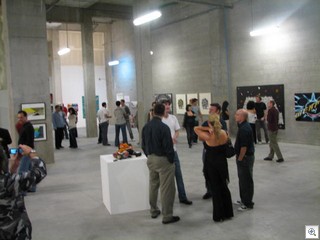 The curator is Adrian Palengat, who's gallery in London is aptly called AP-ART. There's about 25 artists being shown, and I got to meet several of them last night.
I'm no art critic by any means, but all of my friends, and the large crowd during the evening were all pretty impressed. Much of it needs to be examined close up, and I'm highly recommending you stop in between now and the end of the month.
If you'd like to play art critic, you're welcome to post your comments after you've seen the show.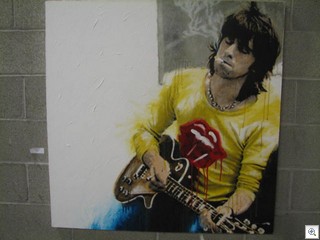 There's a few more pictures that I took below the fold, though photos never ever do justice.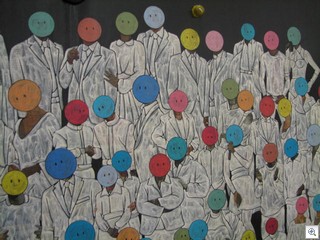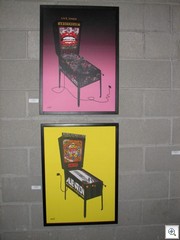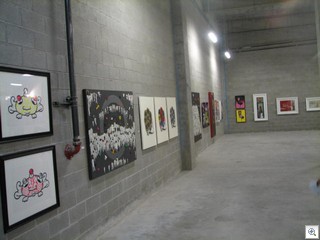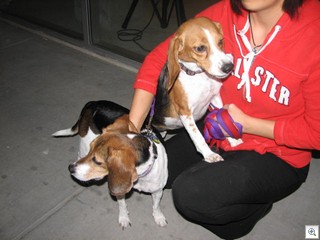 You know how I am about Beagles, and these 2 were out for their evening romp. They live in SOHO Lofts.