Mormon Church In John S. Park Historic Neighborhood To Be Demolished

First I they stopped using it because the roof was leaking. Now I'm hearing rumors that the Morman Church at 8th Street and Franklin is going to be razed.
The building was built in 1953 as a "Stake House". For many years now it was just used for the Ward. That's the entirety of what I know about it.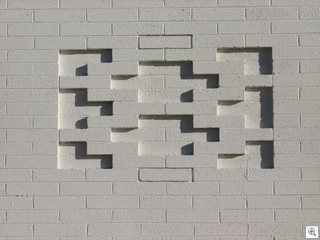 It does however have some great Mid Century Modern features, and is a centerpiece of the John S. Park Historic Neighborhood.
It's built of slumpstone in the era where we had real stonemasons who actually knew how to lay block, and create great design from it.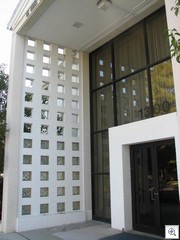 Drive by and check out the craftsmanship and design. Get out and walk up to the front door. The hand combed terrazzo finish on the columns is really gorgeous.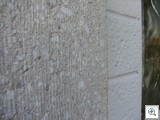 (Click on this picture to see the detail of the hand combed terrazzo. Just about EVERY picture on VVV is a clickable thumbnail if you want to see a bigger image)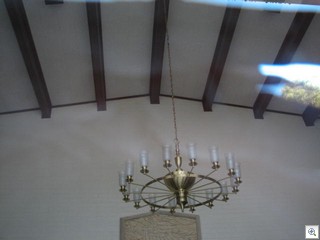 All I can see of the inside is the beamed ceilings. I'm betting (since I'm not Mormon) that there's a lot more to see on the inside.
If any of you know someone that could get me access…I'd love to get some interior pictures if there's some interesting architectural and design elements that we should all see.
Anyone with out there who can get me access?