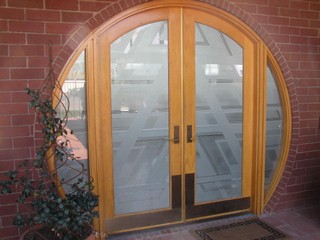 I had the fortune this weekend to show the ULTIMATE in Mid Century Modern Las Vegas living. This is the Anthony Marnell II house on Viking. I've been driving people by it for 20 years and it has never failed to inspire me.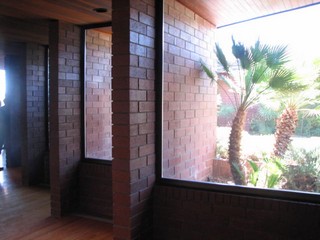 Tony Marnell Jr. Built it in 1980 for his family.
The current owners have it on the market now for just a hair under 2 million dollars.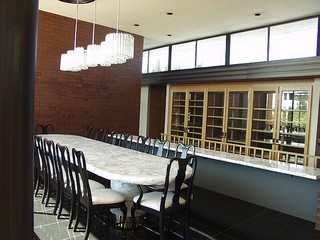 It's truly breathtaking and invokes all the best of what we talk about when we talk "Desert" Mid Century Modern: The merging of indoor and outdoor living, the use of natural materials (there's hardly ANY drywall in the house); the broad overhangs; the overlapping roof lines; the clerestory windows. The openness and the drama are awe inspiring.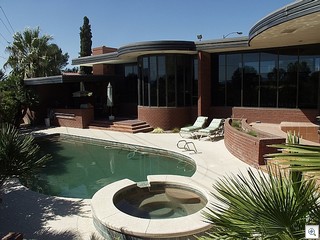 The home is just over 6600 sf and sports 4 bedrooms and 7 bathrooms. It's a brick home that was built with incredible skill and attention to detail. It even has a round basement gameroom.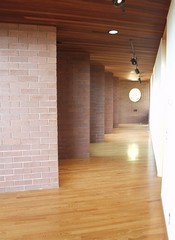 There's 47 pictures on my facebook page. (I do that to keep the load time at VVV as fast as possible). Here's a few of the highlites, and a not very good video that will serve the purpose of showing you the drama of the living room, dining room and entrance.
I'm truly in love with this home, and am happy that Tom Lucas, who is the owner and listing agent were kind enough to allow me to share it with you.
Tony Marnell is an architect by trade, but truly one of the important greats of the gaming and hospitality industry. For a few years prior to building this home, he was MaryJOY's next door neighbor on 16th Street. His father built the icon brick mid mod on 15th Street with the Nuclear Power Plant Tower roof.
Of course, the Marnell's are back in the news this last few weeks with the opening of the "M Resort" at the furthest south edge of the valley. No matter what they do, they never seem to lose track of their Mid Century Modern roots.
Naturally, if you know a buyer in the 2 million dollar price bracket….I'd LOVE TO BE INTRODUCED! Introductions to budget conscious buyers and realistic sellers are also welcome, btw.