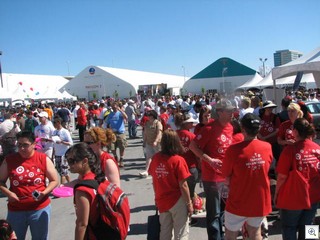 Sunday was the Annual AFAN Aids Walk. 7000 people came downtown and had the opportunity to walk around and see what's going on. I put all the pictures on myfacebook page, but here's a few highlights. Oh, that I could get them to walk thru the historic neighborhoods!
The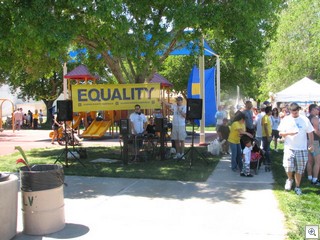 HRC Family Picnic followed the Aids Walk at an adorable little park that I didn't know about. It's called Rotary Park, and is adjacent to the Hyde Park Middle School, which is near Valley View and Charleston.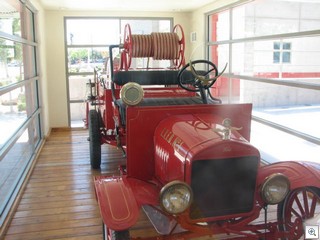 It's also across the street from Fire Station #5 which has on exhibit the restored 1917 Model T Ford Fire Engine that was the first motorized fire fighting apperatus in Las Vegas.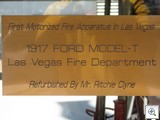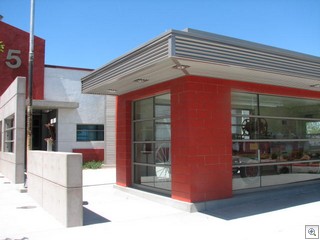 I tried to get better photos of the side of the fire truck, but this was the best I could do with the glare from a glorious spring time day in Las Vegas.
It's a little piece of Las Vegas History that I didn't know about, and that I've never seen mentioned anywhere.
To visit the Rotary Park, or to see the 1917 Model T Fire engine…..From Charleston and Valley View, go west 1 block to Hinson. Turn Right or North on Hinson. The Fire Engine is immediately on you left, and the park is on your right.