This Saturday is a big day for the Historic Preservation Community. Both events are Saturday May 9, as part of "Historic Preservation Month", which is every May. We've published the link before, but here it is again for the entire calendar of events this month
Culture and History Fair At Springs Preserve
Come explore culture, performing arts, visual arts, archaeology and historic preservation – more hidden treasures to discover than you ever imagined.
From 10 a.m. to 2 p.m., the Springs Preserve will host the Culture & History Fair, providing amazing access to the wealth of cultural and historical organizations that are part of the Southern Nevada community. Join us for a day of live entertainment, hands-on activities.
Admission to the exhibition and performances are free to the public, standard ticket prices apply for admission to museums and galleries.
The Springs Preserve thanks its event partners City of Las Vegas Historic Preservation Commission, City of Las Vegas Office of Cultural Affairs, and IMPACT.
Morelli House – Open To The Public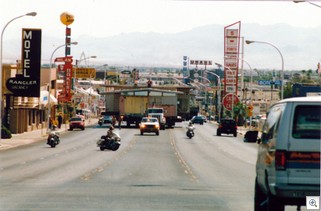 The Morelli House is the Iconic Crown Jewel of Mid Century Modern Preservation. The former home of Sands Band Director Antonio Morelli was moved from the Desert Inn Golf Club to its present location at the corner of Bridger and 9th Street in Downtown Las Vegas. It now serves as the offices and headquarters of the Junior League of Las Vegas.
The Open House Hours are from 3 to 6 PM May 9th
There's many more pictures and information on the Junior Leagues Website about the Morelli House