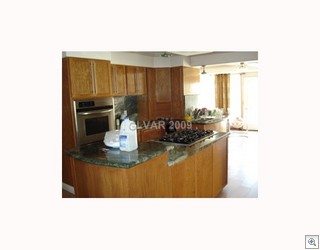 Don't forget to bring home some milk!
This is a brand new bank owned listing on 6th Street. I've know this home for years. I watched it get all "summerlinized"(c) a few years ago. I watched it get caught up in a huge loan fraud scandal. I watched it get abused by the first tenants who were in it after the remodel. I watched it go thru another succession of tenants.
Now it's for sale again for 179,900. Cash or Conventional ONLY. It can't be shown until June 1st. If you're into Tuscan, granite and elaborite bathrooms, etc, it's certainly one to keep in mind. And did I mention it's on 6th Street?
The only thing worse than a bad picture is NO PICTURES AT ALL!