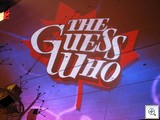 That was probably the most fun holiday weekend that I'VE had in years! I sincerely hope yours was just as memorable!
The Guess Who really rocked! Massive crowds, lots of tie-dye and beads. Lots of old concert tee-shirts. Baby Boomers galore as well as lots and lots of people in every age group.
My brother Ken surprised us with a visit from Florida. Lots of the pictures that are on the facebook album have him in it, as well as my brother Joe.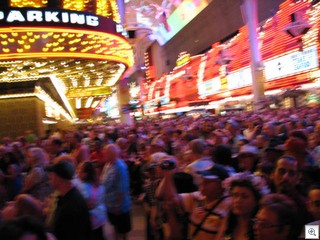 EVERY SINGLE NIGHT for the next 3 months is going to be a special event at the Fremont Street Experience as they celebrate the "Summer Of 69: Vegas or Bust".
There's 10 more Major Event concerts, including Jefferson Starship, Bill Haley and The Comets, Three Dog Night, and more.
I'll be doing posts in the coming days on each of the events we attended, including the kickoff press conference where we got to meet John Hammersgard, the icon artist of the hippy generation. There's a special tribute VivaVision show that's playing all summer long that should not be missed!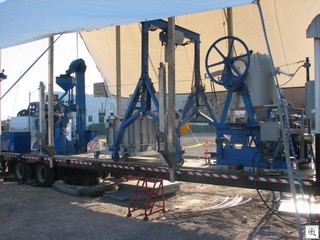 We also watched them pour the casting for the new ceremonial bell for the Smith Center For the Performing Arts. I'm on my way to the ground breaking ceremony in just a few minutes. They'll ring that bell that was cast right on the spot and dig the first hole! I'll have my camera on hand for it.