Fremont Street Experience in Downtown Las Vegas was host this past weekend to the "Vegas Cruise". It's an annual event, so if you missed it, there's always next year.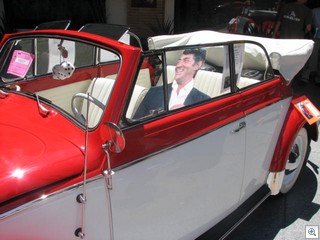 200 pre-1970 show cars, gorgeous weather, huge crowds drawn to downtown Las Vegas instead of the strip. What more could you ask for?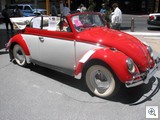 '60 VW Beatle Convertable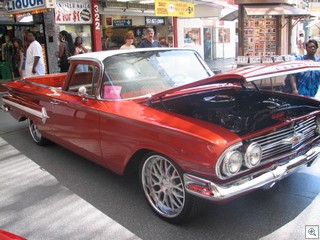 '60 El Camino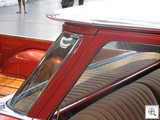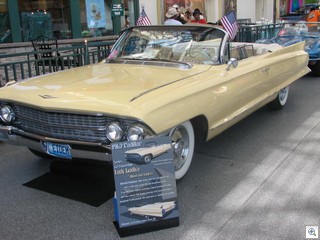 '62 Cadillac

11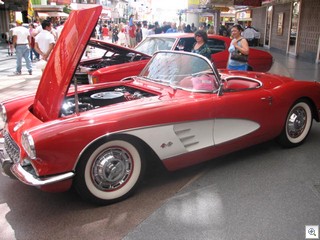 '60 Corvette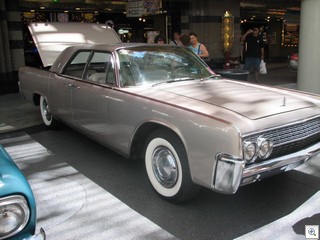 '62 Lincoln Continental with "suicide doors"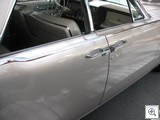 It's a funny thing about classic cars. My dad was crazy for the cars that were around when he was a kid. So am I. As you can see, it's the late 60's cars that I remember best. I spoke to several guys in their 70's and they were most interested in the cars from the 50's. I chatted with some under 20 year olds, and they were blown away by all of them, since every single car from their childhoods looked just like every other car. I think that's true of the houses of the particular era as well, which is why I have so many 20 to 30 year old being so passionate about Mid Century Modern architecture.
I've totally given up on trying to create photo albums in Facebook, so all the rest of the pictures from the Vegas "Groovy" Cruise are in a FlickR Album. Also, you don't have to sign in or anything to see them.