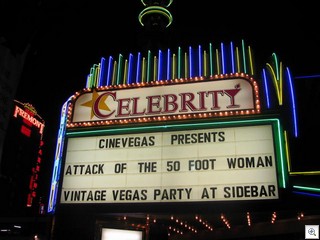 There's so much going on in the Urban Core of Las Vegas. One of our key topics is "urban living". If you're into entertainment….
This last week has been the annual Cinevegas Film Festival. I never plugged it on the VVV, since they had plenty of publicity. I didn't get to any of it this year except for Monday night's finale.
Fremont Street Experience hosted the annual Drive-in movie. This year…. "Attack of the 50 Foot Woman" the 1958 campy sci-fi classic. I was there for the experience of an outdoor movie and certainly got my monies worth.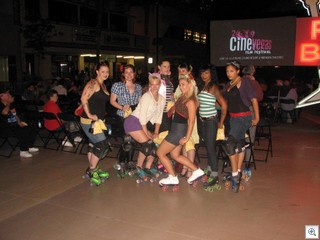 It was even more fun because the Fabulous Sin City Roller Girls were there handing out popcorn and showing off their skating prowess. They're a fun campy bunch and deserve a plug.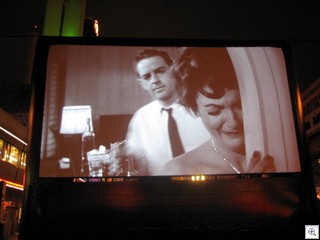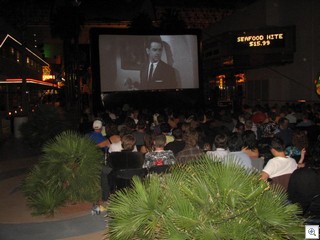 There's something to do EVERY night of the week in Downtown Las Vegas.
Great Restaurants; Friendly Casino's; The Neon Museum's fully restored signs; Fun Bars and Night Clubs; Live Music Every Night – especially during the "Summer of '69: Vegas or Bust" extravaganza that we've mentioned once or twice.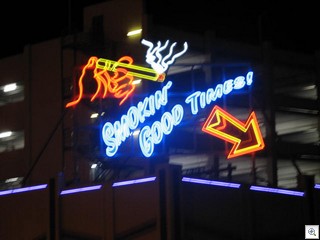 "Smokin' Good Times" can be had anytime you go Downtown.