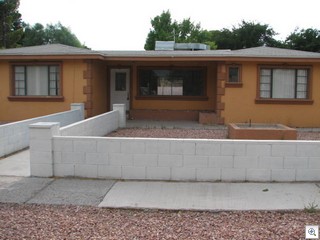 One of the elements of modern design was the concept of "clean lines". It's defined by a lack of ornamentation. It's one of the things that people do that really messes up the architectural integrity of Mid Century Modern homes. We sometimes, or often, refer to it as "remuddling".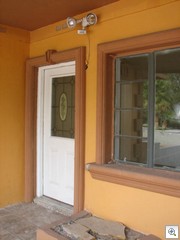 There's lots of good (or is that bad) examples throughout VintageVegas. Here's a particulary egregious version. It's a bank owned foreclosure on the really cute street called Westwood. Westwood runs south off of Charleston right across the street from UMC Hospital. It's one of the shortcuts into Scotch 80's. All the houses on the street are bungalow or ranch modern. This one now sticks out like a sore thumb.
OLD HOUSE JOURNAL defines remuddling as: "misguided remodeling – that is, an alteration that is insensitive to the architecture or character of the house."
They show some shocking examples if you care to click over.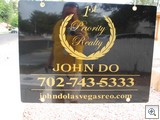 This particular home is listed by an agent at 1st Priority, but no one knows his real name.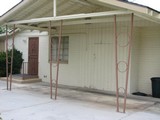 While I was on Westwood Drive, I found a great set of support columns for a carport. We'd done a series on them last year, but it seems I missed this one. I presume they're original, but even if they're not, they're absolutely in character with Mid Mod.
I invite your comments on the whole subject of "remuddling".