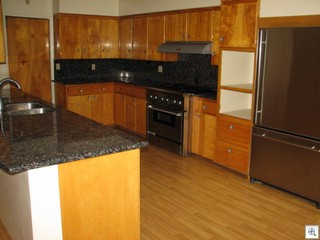 I looked back thru the blog and realized we haven't done any real estate in a while. We're all having too much fun with the art and music scene, history, urban living. It's time for some Mid Century Modern!
This ones not on the market yet. The agent doesn't know what the price will be. It could go anywhere from 80,000 to 150,000. I can't even say what it OUGHT to be. Even the appraisers are pulling out their hair right now trying to figure things out.
For example, I could use the sale on Oakey at 150,000 as a comp, or I could use the sale 5th Place at 80,000. They're approximately the same size and don't have pools. Maybe we should compare it to some current pendings. 8th Street's under contract for 165,000. Canosa is the same size, has a pool, and is under contract for somewhere way above the 55,000 list price (I know because I wrote offers close to 100,000 on it and we didn't get the deal).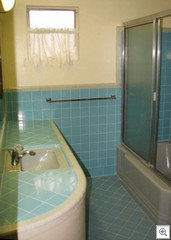 Yesterday, I had a bank complaining on a short sale because the appraisal came in so low. Well, guess what? It's the same bank that gave away one of the comparables that was used on the appraisal. In the recent radio interview on KNPR, I mentioned how the banks are acting criminally, in my opinion, and this is just another example. I know that there were higher offers than the one the bank took on the house that was used as a comp. Then they complain on the short sale because the appraisal was so low. It's insane.
BUT, someone's going to get a terrific original bathroom, fabulous original condition (except for the granite counters – which I don't have a problem with) kitchen and a few other fun features. I just don't know who to tell about it, because I don't have a price yet.
I'm just putting it out there to make the point that there's always cool stuff popping up. ALL of it is bargain priced. Being the winning buyer isn't as easy as it ought to be, but it's certainly worth the effort to try. If you've been sitting on the fence, maybe it's time that we talked.