TICKETS ARE NOW ON SALE!
PAYPAL LINKS ARE BELOW – AFTER THE SCHEDULE OF EVENTS
TICKETS ARE LIMITED TO EACH EVENT.

Mid Mod Marvels:
A Celebration of Mid Century Modern Architecture and Design
Friends of Classic Las Vegas (FCLV) and the Architectural and Decorative Arts Society of Las Vegas (ADAS) are pleased to announce a weekend of programming devoted to Las Vegas' rich heritage of midcentury modern architecture and design, October 22-24, 2010.
As the Las Vegas community looks for ways to celebrate its rich and exciting history with residents and visitors alike, its significant architectural resources should not be overlooked. MidMod Marvels is intended to make the citizens of Las Vegas aware of the architectural gems that are in their own backyard.
The event will highlight a number of historic neighborhoods and businesses whose architecture was designed by or influenced by midcentury modern designs, including the work of architects Wayne McAllister (El Cortez and Fremont Hotels), William Krisel (Paradise Palms), Paul Revere Williams (Berkley Square, La Concha) and Welton Beckett (McCarran Airport) as well as local architects like Walter Zick, Harris Sharp, Hugh Taylor and others.
MidMod Marvels is an opportunity for participants to immerse themselves in a design era that has, in recent years, resurfaced in popular culture. Tapping into this current trend and linking it to its historical roots in Las Vegas will ensure a fun, educational, and exciting event with broad appeal.
The weekend's schedule of events is below. Tickets for the entire weekend and for individual events are available at www.adas-lv.com.
Friday, October 22nd The Morelli House 861 E. Bridger Ave.
5:30 pm—"Living the MidMod Lifestyle" Party: Featuring music from the era, food, drinks, and a history of the Morelli House and its place in mid-century modern Las Vegas, presented by visiting architect and author Alan Hess. Co-hosted by the Junior League of Las Vegas.
Saturday, October 23rd Las Vegas National Golf Course Clubhouse 1911 E. Desert Inn Rd.
1: 00 pm—Mid-Century Modern Architecture, Design and Las Vegas
Panelists include Alan Hess, architect William Krisel, Chris Nichols and Dr. Robert Tracy talking about the influence of architects such as Welton Beckett, Wayne McAllister and Paul Revere Williams on local architects such as Walter Zick, Harris Sharp, Hugh Taylor and the influence of Mid-Century design on Las Vegas.
3:00 PM–A Look Back at the Las Vegas News Bureau:
The Las Vegas News Bureau helped put Las Vegas on the map in the Mid-Century Modern era. The photographers captured not only the stars of the era but also the buildings and hotels of the era, most of which are gone or altered way beyond their original design. Panelists will include: former News Bureau manager, Don Payne.
6:30 PM—Film Screeening: The Las Vegas premiere of William Krisel, Architect, including a question and answer session with Mr. Krisel, the co-designer of Paradise Palms, moderated by Alan Hess.
Sunday, October 24th. Narrated Bus Tour will depart from the Reed Whipple Cultural Center, 821 Las Vegas Boulevard North
12PM—Narrated Bus Tour: A neighborhood tour of the midcentury modern architecture of Las Vegas, including stops at selected houses. Tour will depart from the Reed Whipple Cultural Center, 821 Las Vegas Boulevard North.
3 Day Event Pass
$50.00

Friday Evening's Reception
$25.00
All Saturday's Events
$20.00
Sunday Bus Tour
$20.00
Corporate Sponsors Include:

Retro-Vegas www.Retro-Vegas.com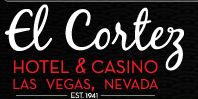 El Cortez Hotel And Casino www.ecvegas.com

The Junior Leage of Las Vegas
Terry Wilsey – A Answer On Travel and Cruisaholics Travel Agency 702–731–2114 [email protected]